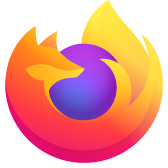 Website is not displaying correctly
Hey, my website "www.kosmetikstuebchen-nicole.de" is not correctly displaying in Firefox Browser. In Google Chrome, Opera and Safari there is no problem. You can see the problem on the screenshot. I still ask my provider "Host Europe" if they are able to explain, why during using the Firefox Browser the website is not correct. They just told me, that maybe there might be a problem with the accessability view, but they were not able to solve the problem! Is there anybody who can help me to solve that problem? Thanks a lot! Alexandra
Hey, my website "www.kosmetikstuebchen-nicole.de" is not correctly displaying in Firefox Browser. In Google Chrome, Opera and Safari there is no problem. You can see the problem on the screenshot. I still ask my provider "Host Europe" if they are able to explain, why during using the Firefox Browser the website is not correct. They just told me, that maybe there might be a problem with the accessability view, but they were not able to solve the problem! Is there anybody who can help me to solve that problem? Thanks a lot! Alexandra
Alle Antworten (14)
Hey again, I just started Firefox in Save Mode and this seems to be working fine. But I think that does not solve my problem because if the most users don´t start in SAVE MODE the problem is still there. So what can I do to solve the problem for all users?? Alexandra
hello alex,
i think you mean FireFox Safe mode instead of Save mode. :-)
That being said, when FireFox is launched in Safe Mode, it is does not load up browser add-ins and extenstions.
So double check what is loading with FireFox and see about disabling them.
Also, sometimes webpage elements do not show up property on the screen. So if this is the case that you may be experiencing, try doing a couple keyboard presses of Control + Minus
This will shrink the webpage and possibly present missing elements, if this is what the issue is that youre experiencing.
Hey databaseben,
thanks for your answer!
Changing the Zoom has not helped. I checked a few add-ins and extensions, but nothing changed the wrong displaying.
I hope that someone from Mozilla knows the answer about this glitch in the newest FireFox application, as older ones seem to be working fine.
Last not least: I think you meant "show up properly" instead of "show up property". ;-)
Best wishes!
thank you for my typo! :-)
why not see how it looks in Firefox Private window and also in Windows Safe Mode?
your findings will give us more info
You are welcome! :)
In Firefox Private is the same problem!
I'm not able to take a look at Windows Safe Mode, because I'm using a Mac. Maybe you are able to check it out?
Some content is blocked by Safe Browsing as you can see in the Web Console.
I just opened the weblink from the screenshot and had the same issue (no safe or private mode). Maby a css stylesheet isn't working correctly.
Geändert am von schnrl
Hey cor-el,
thank you for your answer.
It´s right that we had a phishing problem. But it´s been solved a month ago.
But we did not inform Google to recheck our Website after solving the phishing problem. So thank you so much for your Links. We just have sent a check request to Google. Maybe that´s the reason for all the display problems.
Now we have to wait about 1 or 2 days for the Google check result. I will give you a feedback after having new informations.
Have a nice evening!
JustSecurity said
I just opened the weblink from the screenshot and had the same issue.
I noted that in the webpage security protocols, it is a word press page.
Hey JustSecurity,
thanks for your answer.
I do not think it´s a css stylesheet problem, because using Safari, Opera or Chrome Browser everything is okay!
Hello again,
yes, it´s a WordPress Page!
alexandraesser said
Hello again, yes, it´s a WordPress Page!
i saw that the webpage looked pretty good in MS Edge. So i took the html codes and pasted them in Thunderbird html editor and the webpage looked good in a temporary emial message.
so it does beg the question as to why Mozilla TBird can reproduce the webpage but not Mozilla FF?
In any case, thanks for the interesting question !!