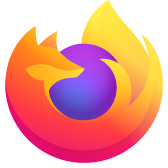 cant access google account
I can not access my Google accounts due to the reasons below. Can you help?
We've detected a problem with your cookie settings.

Enable cookies
Make sure your cookies are enabled. To enable cookies, follow these browser-specific instructions.
Clear cache and cookies If you have cookies enabled but are still having trouble, clear your browser's cache and cookies.
Adjust your privacy settings If clearing your cache and cookies doesn't resolve the problem, try adjusting your browser's privacy settings. If your settings are on high, manually add www.google.com to your list of allowed sites. Learn more
©2013 Google - Google Home - Terms of Service - Privacy Policy - Help
I can not access my Google accounts due to the reasons below. Can you help? We've detected a problem with your cookie settings. Enable cookies Make sure your cookies are enabled. To enable cookies, follow these browser-specific instructions. Clear cache and cookies If you have cookies enabled but are still having trouble, clear your browser's cache and cookies. Adjust your privacy settings If clearing your cache and cookies doesn't resolve the problem, try adjusting your browser's privacy settings. If your settings are on high, manually add www.google.com to your list of allowed sites. Learn more ©2013 Google - Google Home - Terms of Service - Privacy Policy - Help
All Replies (2)
It would seem that Google knows you have an account but doesn't find values set in your cookies. Of course if you clear your google.com cookies you are actually starting over some of those values. Make sure that you are not clearing your cookies at the end of the session. If options are grayed out (I guess actually missing) under Privacy it probably means you are in Private Browsing mode or in permanent private browsing.See
also can you start Firefox in safe mode and let us know?
Private Browsing mode doesn't affect cookies other than that you get a separate set of cookies in PB mode and the cookies from normal mode can't be accessed. The cookie exceptions (allow, block, third-party) apply to both modes, so make sure that you allow cookies and aren't blocking them.
Clear the cache and the cookies from websites that cause problems.
"Clear the Cache":
Firefox/Tools > Options > Advanced > Network > Cached Web Content: "Clear Now"
"Remove Cookies" from sites causing problems:
Firefox/Tools > Options > Privacy > Cookies: "Show Cookies"
If clearing cookies doesn't work then it is possible that the cookies.sqlite file that stores the cookies is corrupted.
Rename (or delete) cookies.sqlite (cookies.sqlite.old) and delete other present cookie files like cookies.sqlite-journal in the Firefox profile folder in case the file cookies.sqlite got corrupted.