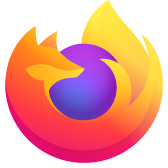 Wifi router login not working on Firefox browser
Hello, so i have a hp laptop running on windows 11. I have 2 different wifi sources here at my home, one of them is a DSL zyxel modem from century link & the other is a Verizon internet gateway that runs off of cell towers. I recently logged into both of them to configure some of the settings etc. and in the past when i only had the DSL wifi, i would log into it via file explorer>network>network interface and then select the router & would automatically be taken to the login page. For the verizon wifi, i had to go into the browser searchbar ,while being connected to that network, and enter the default IP address of 192.168.0.1 and it would take me to the login page. I first logged into the DSL network and then for the first time ever, into the verizon one, and now when i try to login to the DSL network via my traditional method & also by inputting its IP address into the searchbar (both routers have the same default address to access setup), it takes me to the verizon login page regardless if im connected to it or not. If i input the DSL modems IP address into Edge browser while connected to it, it takes me to the correct login page for that network which leads me to believe that somehow something is messed up with my firefox browser. Ive already tried going into the saved passwords and deleting the saved verizon login info. Any other ideas as to what it could be? Thanks, JD
Hello, so i have a hp laptop running on windows 11. I have 2 different wifi sources here at my home, one of them is a DSL zyxel modem from century link & the other is a Verizon internet gateway that runs off of cell towers. I recently logged into both of them to configure some of the settings etc. and in the past when i only had the DSL wifi, i would log into it via file explorer>network>network interface and then select the router & would automatically be taken to the login page. For the verizon wifi, i had to go into the browser searchbar ,while being connected to that network, and enter the default IP address of 192.168.0.1 and it would take me to the login page. I first logged into the DSL network and then for the first time ever, into the verizon one, and now when i try to login to the DSL network via my traditional method & also by inputting its IP address into the searchbar (both routers have the same default address to access setup), it takes me to the verizon login page regardless if im connected to it or not. If i input the DSL modems IP address into Edge browser while connected to it, it takes me to the correct login page for that network which leads me to believe that somehow something is messed up with my firefox browser. Ive already tried going into the saved passwords and deleting the saved verizon login info. Any other ideas as to what it could be? Thanks, JD
All Replies (2)
Firstly, I have a brain injury. I am easily overwhelmed by information and am slow to understand - especially anything to do with I.T.
Recently, I began successfully accessing the internet / Firefox via my Wifi Repeater. As of two or three days ago. I keep being asked to "log in to access the Internet", but even after I do it (successfully, as far as my repeater is concerned) I'm no further forward; I keep being asked to log in.
Thanks to my repeater I have a strong signal when in my garden office. But after a month, Firefox has suddenly stopped allowing me to use it. I am back at Square 1, before I purchased the thing.
I need need to work from my office. Please help resume my Repeater's access.