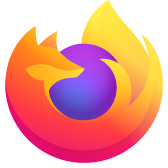 Can't find the Gmail app so that online "mailto" links will open in Gmail
Greetings, I've checked a few articles in Firefox to help with my question, but none of them are helping. (Here's the main article: http://example.com.) Here's the situation. Say I go to a website's Contact page and click the button to contact someone, a window appears and asks me what app I want to use to open the email. Gmail is my default email, and Firefox is my default browser, and I use Windows 10. When I open the window of options (see attached screenshot) to open the email, and I then click "Choose Other Application" (other than Firefox), I don't see the Gmail app anywhere. I then followed the directions in that link above to check my Windows settings, per its suggestion, which I did ... but in those settings, too, I got to a point where the directions no longer matched what I'm seeing on my screen. I didn't see the Gmail app anywhere. Could you let me know in simple layperson's terms how to open Gmail links in Firefox? I don't have a PhD in computer science, so please keep it very simple. Thanks in advance! Best wishes, Bill
Greetings, I've checked a few articles in Firefox to help with my question, but none of them are helping. (Here's the main article: http://example.com.) Here's the situation. Say I go to a website's Contact page and click the button to contact someone, a window appears and asks me what app I want to use to open the email. Gmail is my default email, and Firefox is my default browser, and I use Windows 10. When I open the window of options (see attached screenshot) to open the email, and I then click "Choose Other Application" (other than Firefox), I don't see the Gmail app anywhere. I then followed the directions in that link above to check my Windows settings, per its suggestion, which I did ... but in those settings, too, I got to a point where the directions no longer matched what I'm seeing on my screen. I didn't see the Gmail app anywhere. Could you let me know in simple layperson's terms how to open Gmail links in Firefox? I don't have a PhD in computer science, so please keep it very simple. Thanks in advance! Best wishes, Bill
All Replies (15)
Hi Dropa, Thanks for your reply. In my Windows 10 settings, I tried the "Default apps" section, but when I went to the Email section, the only option is Firefox. So no, there's no "mailto" option. Here's a screenshot. Does that answer your question? Thanks! Bill
Thanks -- I was afraid someone would say that! -- Bill
Hi Bill, when you say "the Gmail app" -- what is that? Is it a separate app from the Windows store that you can launch from your desktop or Start menu?
Hello! That's a very good question. I don't know what it is, but whenever I click on a link online to email someone outside of Gmail, Firefox brings up a little window asking what app I want to open the email with. When I click on that window, it brings up my Desktop folder from Windows 10 ... so I really have no idea what's going on ... hence my appeal to this forum for help. As I mentioned, I don't have a PhD in computer science. I tried to attach a short video I made to show what I'm talking about, but it won't allow me to upload it. Anyway, thanks in advance! -- Bill
Hi Bill, I think I see the problem, but let's confirm. If you try the steps in the following article, is "Use Gmail" missing from your list of options?
Article: Change the program used to open email links
Annotated screenshot:

That's correct! I do not have the "Use Gmail" option in that list. I just get what's shown in the attached screenshot, showing two screens. Thanks! -- Bill
I'm not sure if my screenshot came through, so I'll try again. -- Bill
I'm going to suggest renaming the settings file that stores the data for the Applications list, so Firefox regenerates it using the default settings. This would be when you reach a stopping point in your work, since part of the process is to close out of Firefox and re-open it again. Here are the steps:
(1) Open your current Firefox settings (AKA Firefox profile) folder using either
"3-bar" menu button > Help > More Troubleshooting Information
(menu bar) Help > More Troubleshooting Information
type or paste about:support in the address bar and press Enter
In the first table on the page, find the Profile Folder row. On that row, click the "Open Folder" button. This should launch a new window listing various files and folders in Windows File Explorer.
(2) Leaving that window open, switch back to Firefox and Exit, either:
"3-bar" menu button > Exit
(menu bar) File > Exit
Pause while Firefox finishes its cleanup, then:
(3) In Windows File Explorer, right-click handlers.json then Rename to something like handlersOLD.json
(4) Start Firefox back up again and check the Settings page. Did "Use Gmail" get restored for mailto?
Hm, thanks! I tried all those steps, but it doesn't appear to have done anything. I still get the same window that takes me to my Windows desktop folder. This is so weird -- I didn't think I'd have to delve into the bowels of Firefox/Windows to fix what seems so easy! Ah well, I should have known. Nothing's easy! Thanks all the same for your help.
If you click "Use other..." then you are supposed to browse your computer for an application that can handle emails. This can be the Thunderbird application or another mail application installed on your computer like Outlook. If you click "Application Details" then you normally get a list of web based applications like Gmail that I get by default in a new profile.
Ah, thanks, that sounds like we're getting warmer. Does Thunderbird work for Gmail? I don't use Outlook; just Gmail. So, say I find this mystery app (Thunderbird or whatever, if that's what works for Gmail), then I'd save it on my computer somewhere, and then when the online email contact link asks me what app I want to use to open my email, I'd go into my folders and select Thunderbird (or whatever)? Am I understanding that correctly? Thanks! -- Bill
Oh, I just read this (from this link: https://support.mozilla.org/en-US/kb/thunderbird-and-gmail), and I have absolutely no idea what this means:
As of May 30, 2022, Google no longer allows Less secure apps access for Gmail accounts, thus oAuth is required. If you are using Google supplied "app passwords", Thunderbird version 91.8.0 and newer will make that conversion for you. Further, Gmail accounts do not work with Thunderbird 31 and older because they do not support Google's oAuth (implemented in bug 849540).
That is meaningless jargon to me. So maybe not Thunderbird? -- Bill
الحل المُختار
I don't understand why your Firefox didn't create an entry for Gmail.
I posted a file back in April when Yahoo mail was removed for users who needed Yahoo. I guess you could try extracting the handlers.json from this zip archive -- it of course also has Gmail in it:
Yay, thank you! That did the trick. I now have the option to open email through Gmail. (Screenshot attached.) This has been vexing me for months, but it was just one of those things I never got around to prying into. Many thanks! -- Bill
I had exactly this 'missing Gmail' issue with my Firefox 103.0.2 in Windows 10 today. Where I used always to find it in Settings, it had evaporated! I use it to direct a mailing add-on, "SendToMail", which opens GMail and laods in the URL as text, saving me copying the URL and manaully pasting it into a new GMail message. I called up "handlers json" references in the invaluable "Voidtools' Everything" program. There were quite a few, but I was confused to see four files, named "handler.json-1.corrupt" thru "handler.json-4.corrupt". Worse, there were other similarly "corrupt" JSONs listed in the categories creditcards, addons, extensionsettings... what happened? They resided in [User Details]/Appdata/Roaming/Mozilla/Firefox/Profiles/[etc.] I opened a copy of the non-corrupt "handlers.json" in Notepad and saw it did indeed have a line for Yahoo! and Gmail, as mentioned above, whereas that vital line was missing in the "corrupt" handler files. MY FIX: Long story short​, I opted to re-install Firefox. I closed FF, then downloaded and installed it afresh using MS Edge. The install dialogue picked up that this was actually an over-the-top reinstall, and all went smoothly. Next, I opened my newly-reinstalled Firefox, to find my History and Bookmarks intact​—great! I'd backed them up first, just in case. My logins were worryingly blank​—but I sought out the "Old Firefox Data" folder (auto-created by the reinstall), and copied from it my old and intact "logins.json" file ... it was simple (again, with my beloved Everything) to locate the new, blank "logins.json", rename it to "logins.old", then paste in my good, old version. The reinstall had warned me it would clear out my add-ons, but as I started in on the new Firefox, prompts to install each of them floated in one at a time. Good coding, Mozilla! All now works as it should.
Modified by Keith