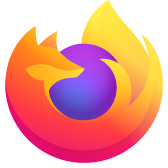 Virus in downloaded Installation program
Mozilla Installer Down Load Has a Virus!!!!!!! Luckily my AVG Caught it! Down Loaded Update and had to "Revert to an earlier time" to remove updates. Was instructed after GO BACK to Install complete new version, but Installer has virus (on Open) Use This for my Bank Account From Chase, but Chase WON'T let me use older version of your Browser. Running Win 7
H E L P !!!!!!
Lanna
Mozilla Installer Down Load Has a Virus!!!!!!! Luckily my AVG Caught it! Down Loaded Update and had to "Revert to an earlier time" to remove updates. Was instructed after GO BACK to Install complete new version, but Installer has virus (on Open) Use This for my Bank Account From Chase, but Chase WON'T let me use older version of your Browser. Running Win 7 H E L P !!!!!! Lanna
All Replies (2)
Where did you get the installer from? Mozilla.org ? There should not be a problem.
What software claimed there was a virus?
This usually happens if you download the small stub (online) installer. This small installer downloads additional files from the Mozilla CDN server and that looks suspicious to some security software. To avoid this you can download the full (offline) installer from the Mozilla server.