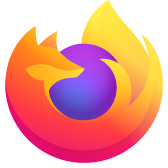 spell checker does not work
Tried ticking the box in preferences
Tried the about:config
changed it to 2 and it is still not working on my new macbook pro
version 10.15.7
macOS Catalina
Tried ticking the box in preferences Tried the about:config changed it to 2 and it is still not working on my new macbook pro version 10.15.7 macOS Catalina
All Replies (2)
Type about:config<enter> in the address bar. If a warning screen comes up, press the I Accept the Risk button. At the top of the screen is a search bar.
Type: layout.spellcheckDefault Its values are; 0 Spell Checker Off 1 Check Only Multi-Line Input Boxes. 2 Check Multi And Single Line Input Boxes.
Also, check the spellchecker.dictionary entry.
Note that you can (should) update to Firefox 78.14.0 ESR as that version is still supported for MacOS 10.9. Any specific reason for using Firefox 57 ?
---
Do you have a dictionary installed and selected?
You can see which dictionary is selected if you right-click in a text area and open the Languages sub menu. At least one dictionary should be installed and have a check mark to indicate that it is selected.
open the "Add Dictionaries" link to install a dictionary if you do not have one.
The spelling checker is enabled if [X] "Check Spelling" in the right-click context menu has a checkmark.
You can enable or disable spell checking globally:
Settings -> General: Language and Appearance: "Check your spelling as you type"
You can look here for dictionaries:
Note that you may have to look for an older dictionary version for your Firefox 57 version.