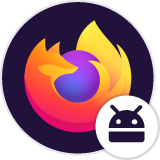 Can't get sync my old data
I have two device with same account in firefox android browser. My first device currently have bricked and I lost my data. And then I buy second device and install firefox again. When I have succesfully login and finished sync why my old data like bookmarks, password, and site on my old phone not recover? Please help me
I have two device with same account in firefox android browser. My first device currently have bricked and I lost my data. And then I buy second device and install firefox again. When I have succesfully login and finished sync why my old data like bookmarks, password, and site on my old phone not recover? Please help me
All Replies (1)
Hi
Thank you for your question about the Firefox Sync service.
It appears from your question, that you are using Firefox Sync as a back up service. This is not what Sync is designed to do. The Firefox Sync service takes a copy of the data you wish to include and transfers it to a second device (typically a mobile device such as a tablet or a telephone) running a copy of Firefox. The storage in between all attached devices is both temporary and fragile and is not stable enough to be (and is not designed as) a reliable backup service.
If you have a copy of your Firefox profile for desktop Firefox, you may be able to recover your bookmarks and other data. Please have a read of this article.
If you have a copy of your data on a mobile version of Firefox, please follow these instructions to connect it to Firefox Sync to copy your data.