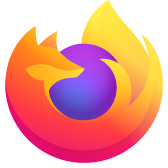 How to install Firefox Developer on Linux (Ubuntu)?
How to install Firefox Developer on Linux (Ubuntu)? I tried the manual way: https://askubuntu.com/questions/548003/how-do-i-install-the-firefox-developer-edition https://medium.com/@js_debugger/how-to-install-firefox-developer-edition-on-ubuntu-1c7f5f2b6883 but it does not seem to work for me.
Modified by cor-el
All Replies (6)
Hello and thank you for taking the time to answer.
Yes, I did download it from there.
You need to install the Developer Edition in its own program folder if you want to use it alongside the current release. The Firefox DE version uses its own profile folder (xxxxxxxx.dev-edition-default), so that shouldn't be a problem.
Note that if you install Firefox in a location like /opt or /usr/local that requires root that you can only update DE if you start Firefox DE as root via 'sudo', so you can possibly install Firefox in your home directory (~/firefox-dev-edition) to make it easier to update (DE updates twice a week). Firefox 92 is currently in release candidate stage and this means the updates for DE are halted (92.0b9) until the next Firefox 93.0b1 version is released.
See:
Modified by cor-el
Hey there!
If your problem is solved, please mark a solution so that others can see this thread is solved. Thank you in advance!
Kind regards,
Bithiah
Thank you Bithiah for your kind reminder.
I have given up on this. So, yes the issue is solved.
Just download it to your "Download" folder or any other folder under your user directory, unzip it, and run it. That's it.