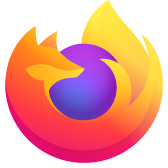 How can I open my email without opening a new window with ad?
When I open Firefoxand the first email I try to open, a new window opens with an ad. I have tried eliminating the same by deleting the cookie pertaining to the address in the window but to no avail. The address in thar window is: http://nym1.ib.adnxs.com/pop?enc=AAAAAAAAAAAAAAAAAAAAAAAAAAAAAPA_AAAAAAAAAAAAAAAAAAAAAOEJxSjX1mgkTBUzhWf4bTmx69VQAAAAAPRnDQAdAgAAHQIAAAIAAAD4yUMAlEECAAAAAABVU0QAVVNEAOcD5wM_HgAAkloAAgQCAQUAAIQAKRUPAQAAAAA.&cnd=!3Bkj8QiP2zEQ-JOPAhgAIJSDCTAEOL-8CEAESJ0EUPTPNVgAYLQCaABwAHgAgAEAiAEAkAEBmAEBoAECqAEAsAEAuQEAAAAAAAAAAMEBAAAAAAAAAADJAYIVYAp8g_A_2QEAAAAAAADwP-ABAA..&udj=uf%28%27a%27%2C+45349%2C+1356196785%29%3Buf%28%27r%27%2C+4442616%2C+1356196785%29%3Bppv%2829846%2C+%272623583002533628385%27%2C+1356196785%2C+1356239985%2C+814479%2C+147860%2C+0%2C+4%2C+10368000%29%3B&ccd=!LAW0LwiP2zEQ-JOPAhiUgwkgBA..&vpid=45&creative_click=http%3A%2F%2Ffinancereports247.com%2F2%2F&referrer=http%3A%2F%2Fus.mg6.mail.yahoo.com%2Fneo%2Flaunch%3F.rand%3D65g3ng480fvtm&dlo=1 Hope you can fix this or i will start using other browser.
All Replies (5)
Sometimes a problem with Firefox may be a result of malware installed on your computer, that you may not be aware of.
You can try some of the following programs to scan for malware:
Further information can be found in the Troubleshoot Firefox issues caused by malware article.
Did this fix your problems? Please report back to us!
Start Firefox in Safe Mode to check if one of the extensions (Firefox/Tools > Add-ons > Extensions) or if hardware acceleration is causing the problem (switch to the DEFAULT theme: Firefox/Tools > Add-ons > Appearance).
Do not click the Reset button on the Safe mode start window or otherwise make changes.
Isisombululo Esikhethiwe
I would just simply suggest installing eg. AdBlockPlus extension. Then, when that window opens again, you right-click it and then choose to block it.
The AD Block worked just fine, Thanks.
I had the same problem and when I disabled SelectionLinks 1.5 it seemed to stop.