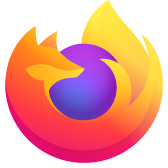 Portait images rotated improperly since 29
Ever since 29 update, images are rotating incorrectly to be horizontal rather than vertical for me. Nothing has changed in my image processing or workflow but they are appearing sideways now where they were not sideways before. Example: http://giveneyestosee.com/blog/2014/05/hooray-for-may/ When I click on the image directly to see it larger: http://giveneyestosee.com/blog/wp-content/uploads/2014/05/brooker-creek-may14a.jpg - it's showing sideways. The image was rotated and saved to a JPEG in PaintShop Pro. Same as always. For comparison, a year ago in May 2013 is this: http://giveneyestosee.com/blog/2013/05/king-of-the-jungle/ and the larger image here: http://giveneyestosee.com/blog/wp-content/uploads/2013/05/bg-may13-lion1b.jpg The image from a year ago displays in the proper orientation. There has been NO CHANGE to the workflow, software used to re-orient the pictures nor the camera used for the pictures. But since 29, new images uploaded are wrong. How do I fix this?
所有回覆 (2)
Can you try to start Firefox in Safe Mode to see if Firefox works properly with no error? You can start Firefox in Safe Mode below:
Windows/Mac: Go to Help > Restart with add-ons disabled
Linux: Run firefox -safe-mode in the Terminal/Konsole
If Firefox opens up fine with no problems, it's probably one of your extensions that's causing the issue. You can re-enable your add-ons one by one until you find the one that causes the issue upon being re-enabled.
Nope. Restarted in safe mode. No add-ons enabled. Opened up the first link I posted above and clicked on the photo - sideways.
I don't get it. I haven't changed photo editing software, Windows, my camera - it's all the same. But now portrait pictures are just all sideways!
(It even was screwed up when I tried to update my facebook cover image through firefox yesterday. It kept telling me the image needed to be a minimum of xx pixels even though it was a horizontal image 851x315)
I'm just at a total loss why all my images are behaving so oddly!