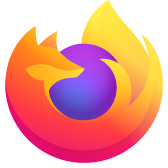 number of ads are disturbing me a lot plz help
ads ads and ads lot of ads are disturbing during using firefox
ads ads and ads lot of ads are disturbing during using firefox
所有回覆 (3)
Hey ! You can take a look at the Addon : AdBlock plus. Use CTRL+MAJ+A to find it and install it !
Do a malware check with several malware scanning programs on the Windows computer.
Please scan with all programs because each program detects different malware.
All these programs have free versions.
Make sure that you update each program to get the latest version of their databases before doing a scan.
You can also do a check for a rootkit infection with TDSSKiller.
See also: