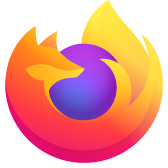 my firefox wants to update. It says its connecting to server, but never does. What is the problem
firefox wants to do an update. When ok'd, firefox says connecting to server. I never does connect. Just keeps saying connecting to server
firefox wants to do an update. When ok'd, firefox says connecting to server. I never does connect. Just keeps saying connecting to server
所有回覆 (3)
If there are problems with updating or with the permissions then best is to download the full version and trash the currently installed version to do a clean install of the new version.
Download a new copy of the Firefox application and save the disk image file to the desktop
Trash the current Firefox application (open the Applications folder in the Finder and drag the Firefox application to the Trash) to do a clean (re-)install
Install the new version that you have downloaded
Your personal data is stored elsewhere in the Firefox profile folder, so you won't lose your bookmarks and other personal data when you uninstall and (re)install Firefox.
Try the following:
Go to about:config in Firefox
Locate the string app.update.channel
Ensure that the value of this string is release
Please report back soon.
You can manually install the most recent version of Firefox from the Mozilla website if you wish to update as soon as you can.