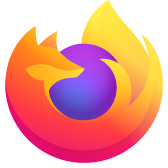 'Firefox' pulldown menu button (Orange one) very unstable
When I click on the orange 'Firefox' button (or any button in Firefox 4.0 for that matter) 90% of the time the menu appears on the mouseDown but disappears on the mouseUp. After the menu disappears it leaves a shadow box where the menu used to be. The menu does not wait for the user to make a selection from the pulldown before it disappears. It works for a very short time after a Firefox restart...maybe a minute or two
When I click on the orange 'Firefox' button (or any button in Firefox 4.0 for that matter) 90% of the time the menu appears on the mouseDown but disappears on the mouseUp. After the menu disappears it leaves a shadow box where the menu used to be. The menu does not wait for the user to make a selection from the pulldown before it disappears. It works for a very short time after a Firefox restart...maybe a minute or two
所有回覆 (8)
Thanks for thew quick reply. I will try safe mode and slowly enable things until I find what's causing it.
So far everything is working GREAT ! I really like the new interface. I deactivated all add-ons and one by one activated them. Strangely the problem has not returned. I can not even recreate the problem like I used to. Maybe one or more of the add-ons has been updated and no longer causes the issue.
Thanks for your tip!
The problem has returned. I afraid there is something still a bit unstable with Firefox 4.0 (IMO) regarding pull down menus.
are you playing a game when this happen?
did you try turning off the hardware acceleration in the advanced menu under option -> option?
由 rufen 於 修改
I am trying your suggestion of turning off hardware acceleration (it was on). Initial results are good but I will give it today to see how it works
I have encountered similar (maybe identical?) menu problems. And I have stumbled upon a two stage procedural workaround that works reliably for me. First stage is to open a second firefox window as soon as firefox starts running. Then, each time a menu pull down (or pop-up) goes dead, I click on the non-active firefox window. I then immediately click to reactivate the window that had the menu problem. And the menu operation that had stopped working will then have normal functionality (at least until its next random malfunction)!
It looks like some unknown amount of firefox idle time is the key to creating the menu problem. And my procedural workaround gives me the impression that it is "refreshing" something that is needed by pull-down and pop-up menus.
AZoutback...so far today your suggestion of turning off hardware accereation has worked without any issues. I'm hesitating because for the longest time I was frustrated with the new Firefox. The new GUI is outstanding but the menu problem had me back on Safari and IE. So far so good today.
Thanks for the tip !!!