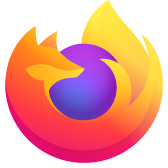 Why do hyperlinks not work when Firefox loads a new web page?
Today, for no apparent reason and for the first time ever in years of using Firefox, I am finding that when a new page loads I cannot select any of the hyperlinks on the page. This is happening on 90% or more of pages I access. If I navigate to a different application (using Alt+Tab for instance) and back to Firefox, the hyperlinks will work. But if I select one of them and a new page loads, I am back to being unable to click on hyperlinks.
This is manifested by the cursor remaining as an arrow and not changing to a pointy hand when hovering over hyperlinks. It also seems to affect the ability to use the GUI buttons and the minimise/restore/maximise/close buttons in the top left corner of the title bar. Ribbon menu items, curiously, seem to work as normal, except that if I open, say, tools/options, I will have to navigate away from Fireox and back again, before being able to use the Options window that opens. It also prevent me from selecting other tabs. And I'm even having trouble using the Mozilla Support Forum form to post this question.
I have tried running Firefox in safe mode and reinstalling the software, all to no effect
== nothing in particular happened
Today, for no apparent reason and for the first time ever in years of using Firefox, I am finding that when a new page loads I cannot select any of the hyperlinks on the page. This is happening on 90% or more of pages I access. If I navigate to a different application (using Alt+Tab for instance) and back to Firefox, the hyperlinks will work. But if I select one of them and a new page loads, I am back to being unable to click on hyperlinks. This is manifested by the cursor remaining as an arrow and not changing to a pointy hand when hovering over hyperlinks. It also seems to affect the ability to use the GUI buttons and the minimise/restore/maximise/close buttons in the top left corner of the title bar. Ribbon menu items, curiously, seem to work as normal, except that if I open, say, tools/options, I will have to navigate away from Fireox and back again, before being able to use the Options window that opens. It also prevent me from selecting other tabs. And I'm even having trouble using the Mozilla Support Forum form to post this question. I have tried running Firefox in safe mode and reinstalling the software, all to no effect == nothing in particular happened
所有回覆 (2)
Have same problem when using safe mode