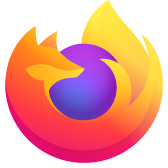 Firefox constantly disconnecting university network
Kia ora,
I swear I have Googled this a bunch of times and never quite got the answer. I actually suspect it's not fixable, but I was wondering if anyone understood it.
Firefox is a supported browser on the university network, but the connection drops anywhere between immediately after loading the previous tabs to half an hour later. Mostly somewhere in between. I don't *think* this is happening with Chrome, but I only use Chrome if I have to.
Google Calendar will have a wee note at the bottom saying it is disconnected; no other windows say anything, they just won't refresh/allow me to search. What's interesting to me is that Facebook Messenger will work. Nothing else will be working and I can continue a conversation that loads both ways in that tab.
The add-ons I have are:
Duckduck Go Privacy Essentials
Facebook Container
Google Scholar Button
Privacy Possum
Social Fixer for Facebook
uBlock Origin
View Image
Any ideas? It can be infuriating when I'm searching for (academic articles). I haven't seen that it's particularly linked to how many tabs I've opened/buttons I have interacted with or anything.
Cheers
Kia ora, I swear I have Googled this a bunch of times and never quite got the answer. I actually suspect it's not fixable, but I was wondering if anyone understood it. Firefox is a supported browser on the university network, but the connection drops anywhere between immediately after loading the previous tabs to half an hour later. Mostly somewhere in between. I don't *think* this is happening with Chrome, but I only use Chrome if I have to. Google Calendar will have a wee note at the bottom saying it is disconnected; no other windows say anything, they just won't refresh/allow me to search. What's interesting to me is that Facebook Messenger will work. Nothing else will be working and I can continue a conversation that loads both ways in that tab. The add-ons I have are: *Duckduck Go Privacy Essentials *Facebook Container *Google Scholar Button *Privacy Possum *Social Fixer for Facebook *uBlock Origin *View Image Any ideas? It can be infuriating when I'm searching for (academic articles). I haven't seen that it's particularly linked to how many tabs I've opened/buttons I have interacted with or anything. Cheers