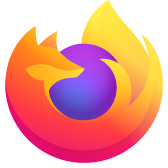 Firefox does not display my Google Calendar correctly
Firefox does not display my Google Calendar correctly
Firefox does not display my Google Calendar correctly
所有回覆 (2)
This started since the last FF update. I have no issues with Chrome. Thank you
This can happen if you block remote fonts that are downloaded from internet or otherwise block website fonts. Make sure you allow pages to choose their own fonts.
Settings -> General: Fonts & Colors -> Advanced
[X] "Allow pages to choose their own fonts, instead of your selections above"
If you use uBlock Origin make sure not to "block remote fonts".
Start Firefox in Troubleshoot Mode to check if one of the extensions ("3-bar" menu button or Tools -> Add-ons -> Extensions) or if hardware acceleration or userChrome.css is causing the problem.
switch to the DEFAULT theme: "3-bar" menu button or Tools -> Add-ons -> Themes
do NOT click the "Refresh Firefox" button on the Troubleshoot Mode start window