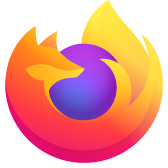 Firefox does not start
After a new clean installation Firefox will not start. It generates a crash report in C:\ProgramData\Microsoft\Windows\WER\ReportArchive
AppCrash_firefox.exe_2dd4e427a29c7793432f8b232e348d43fa3ccf_b5a654c8_3fe69cd3-6f6e-4ee6-892f-f849836f0392
Can you help me to get Firefox starting?
After a new clean installation Firefox will not start. It generates a crash report in C:\ProgramData\Microsoft\Windows\WER\ReportArchive AppCrash_firefox.exe_2dd4e427a29c7793432f8b232e348d43fa3ccf_b5a654c8_3fe69cd3-6f6e-4ee6-892f-f849836f0392 Can you help me to get Firefox starting?
所有回覆 (8)
We're sorry to hear that your Firefox seems to be crashing when you open it. Please perform the following steps to give us a crash report ID that helps us find out more about the cause of the crash.
On the keyboard, press [Windows] + [R]. This should bring up a Run window that contains a text field.
In that text field, type %APPDATA% and press Enter. An explorer window should open.
From that explorer window, double-click on the Mozilla folder, then double-click on Firefox and then on Crash reports. Double-click on submitted.
Now, you should see a list of files that contain reports. Go to View > Arrange Icons by > Modified to get the most recent files at the top of the window.
Open the most recent 5 files with a text editor and copy the IDs.
Paste each ID with bp- into the reply window on the forums.
Thanks in advance!
You can find more information and troubleshooting steps in the Troubleshoot Firefox crashes (closing or quitting unexpectedly) article.
Thank you Seburo, but this does not solve my problem.
After typing %APPDATA% my computer goes to C:\Users\Giovanni\AppData\Roaming In the folder Mozilla are 2 folders: Extensions and SystemExtensionsDev Both folders are empty. Now what?
Use these links to create a new profile. Use this new profile as is. Is the problem still there?
https://support.mozilla.org/en-US/kb/how-run-firefox-when-profile-missing-inaccessible
http://kb.mozillazine.org/Profile_folder_-_Firefox#Navigating_to_the_profile_folder
https://support.mozilla.org/en-US/kb/profile-manager-create-and-remove-firefox-profiles
https://support.mozilla.org/en-US/kb/back-and-restore-information-firefox-profiles

Type about:profiles<enter> in the address bar.
I do not succeed in finding the profile manager. I have installed Firefox several times now, in vain. it does not work. HP lapto EliteBook 8730w Windows 10 Pro Intell Core 2 Duo Cpu P8600 @ 2.40Ghz memory 4.00Gb 32 - bits, x64 processor
Firefox does not start
You can check for issues caused by a corrupted or incomplete Visual C++ installation that is missing runtime components (Redistributable Packages) required by Firefox, especially VCRUNTIME140_1.dll.
Install both 32-bit and 64-bit "Visual Studio 2015, 2017 and 2019" downloads, (x86: vc_redist.x86.exe and x64: vc_redist.x64.exe) from https://support.microsoft.com/help/2977003/the-latest-supported-visual-c-downloads
You may not need the latter (32-bit version) if you use 64-bit Firefox. You may have to reboot the computer. ++++++++++++++++++++++++++++++++++++++++++++++ In another thread, a user reported that a recent update of Malwarebytes Anti-Exploit (version 415) may be causing symptoms similar to the VC Runtime problem. If you have MBAE, it should have a setting to exempt Firefox. You could test whether that makes any difference.
cor-el said
See also:
This article only goes up to Windows 7. Are the later Windows compatible? (8, 10, 11)