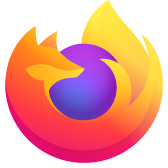 Firefox crashes
MY MOZILLA IS CRASH MANY TIME IN THE DAY PLEASE FIX IT
MY MOZILLA IS CRASH MANY TIME IN THE DAY PLEASE FIX IT
所有回覆 (3)
We're sorry to hear that Firefox is crashing. In order to assist you better, please follow the steps below to provide us crash IDs to help us learn more about your crash.
Enter about:crashes in the Firefox address bar and press Enter. A Submitted Crash Reports list will appear, similar to the one shown below.
Copy the 5 most recent Report IDs that start with bp- and then go back to your forum question and paste those IDs into the "Post a Reply" box.
Note: If a recent Report ID does not start with bp- click on it to submit the report.
(Please don't take a screenshot of your crashes, just copy and paste the IDs. The below image is just an example of what your Firefox screen should look like.)

Thank you for your help!
More information and further troubleshooting steps can be found in the Troubleshoot Firefox crashes (closing or quitting unexpectedly) article.
thanks for providing your report ids at https://support.mozilla.org/en-US/que.../1042234!
all these crashes appear to involve your graphics hardware, so please install an update to your graphics driver and see if this can address the crashes (this should be the right link for your configuration): https://downloadcenter.intel.com/Detail_Desc.aspx?DwnldID=23763
in case this doesn't solve the issue try to disable hardware acceleration in the firefox menu ≡ > options > advanced > general instead (that setting will take a restart of the browser to take effect).
Copying the crash reports from the other thread: bp-1db4e541-a379-403e-afff-24d192150119 1/19/2015 6:30 PM bp-d2544160-70f0-4be2-865c-409872150115 1/15/2015 11:40 AM bp-5290a5d9-944a-4d6c-9697-a3fd82150115 1/15/2015 11:38 AM bp-f25cb1eb-489a-42c9-9012-bfaa82150113 1/13/2015 3:22 PM bp-a3cd1396-aea5-4a48-8e1c-a1fc12150113 1/13/2015 11:15 AM bp-909bcb95-13db-4259-8d8c-f75622150111 1/11/2015 12:31 PM bp-bfa130c7-bd9b-46af-883c-512d22150111 1/11/2015 12:24 PM
---