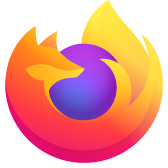 Persona's / Themes
To whom it may concern,
Quite some time ago, not sure exactly how long but at least 8 - 9 years I had an account for making "persona's" as they were called back then. Today they appear to be referred to as "Themes" to which I have made many. I can see my persona's still exist from a long time ago however, I do not know how to access that account, it requires me to enter an email address, not the account login. To my knowledge I've only ever used one email address and this is for the later account used for making themes, can you please advise how I can access my old account when they were referred to as person's ?
The login for persona's is/was KEV007
The account I use now for themes is done using my email address [edited from public] @gmail.com
I am not aware of any other email address I could possibly have used !!
Regards Kevin
To whom it may concern, Quite some time ago, not sure exactly how long but at least 8 - 9 years I had an account for making "persona's" as they were called back then. Today they appear to be referred to as "Themes" to which I have made many. I can see my persona's still exist from a long time ago however, I do not know how to access that account, it requires me to enter an email address, not the account login. To my knowledge I've only ever used one email address and this is for the later account used for making themes, can you please advise how I can access my old account when they were referred to as person's ? The login for persona's is/was KEV007 The account I use now for themes is done using my email address [edited from public] @gmail.com I am not aware of any other email address I could possibly have used !! Regards Kevin
James மூலமாக திருத்தப்பட்டது
All Replies (1)