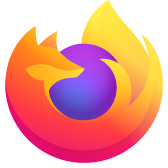 Prevent websites to use dark theme
Hello,
I know this question is probably somewhere here but I can't find the answer (what I tried below).
So, I have a Debian 10 computer, with Firefox 78.15.0esr. I'm using the Adwaita (dark version) theme on my OS.
The problem is that Firefox uses the dark theme in Its menus (I don't mind) but It transmits to websites this setting and thus, websites supporting dark mode use it (Google, DuckDuckGo for example). I don't like that. I want them to use the light mode but keeping my theme on my OS.
So, I tried to change the value to 0, 1, 2, 3 (I tried each for them) for the setting layout.css.prefers-color-scheme.content-override and put "Adwaita:light" in the widget.content.gtk-theme-override field in about:config. Each time I restarted Firefox. It never works, websites still continue to use the dark theme...
Thanks in advance
Hello, I know this question is probably somewhere here but I can't find the answer (what I tried below). So, I have a '''Debian 10''' computer, with '''Firefox 78.15.0esr'''. I'm using the Adwaita (dark version) theme on my OS. The problem is that Firefox uses the dark theme in Its menus (I don't mind) but It transmits to websites this setting and thus, websites supporting dark mode use it (Google, DuckDuckGo for example). I don't like that. I want them to use the light mode but keeping my theme on my OS. So, I tried to change the value to 0, 1, 2, 3 (I tried each for them) for the setting layout.css.prefers-color-scheme.content-override and put "Adwaita:light" in the widget.content.gtk-theme-override field in about:config. Each time I restarted Firefox. It never works, websites still continue to use the dark theme... Thanks in advance
All Replies (1)