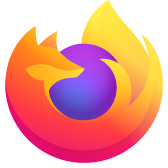 outlook.com email is not showing new emails
Hi I'm running FF 103.0.2 (64-bit), and since the last update i noticed that my emails at outlook.com and my work email running on Microsoft outlook server (using the web base site) is not showing new emails , I'll get indicator that there is new email in my inbox ( inbox(1) ) , but i need t refresh the page to see the new email. not sure if this issue is just me and i need to reinstall FF or its a glitch FF need to fix please advice , thanks for all your help
Hi I'm running FF '''103.0.2 (64-bit)''', and since the last update i noticed that my emails at '''outlook.com''' and my work email running on Microsoft outlook server (using the web base site) is not showing new emails , I'll get indicator that there is new email in my inbox ( inbox(1) ) , but i need t refresh the page to see the new email. not sure if this issue is just me and i need to reinstall FF or its a glitch FF need to fix please advice , thanks for all your help
All Replies (9)
I rarely use Outlook online, so I haven't observed this personally. I'll open a window in the background and see what happens.
Meanwhile, do you recall more specifically when it started? These are the recent release dates in case it correlates with one of those:
103.0.2 - 8/9/2022
103.0.1 - 8/1/2022
1.03.0 - 7/26/2022 (most people don't get it in the first 3 days unless they check themselves)
Microsoft also does a major update to the platform approximately every four weeks, so sometimes that surfaces a new incompatibility for everyone all at once even if they are on an older version of Firefox.
Hi jscher2000 as i mentioned im running FF 103.0.2 (64-bit) , and i noticed the issue since the update before that ( not sure what was the Ver). At work we use chrome with no issues , its only on my personal laptop as i use FF as my main browser, Please let me know when you test it if you have the same issue , i appreciate your help
Mine's updating quietly in its tab. It's the active tab in a separate window so I don't lose track of it, but perhaps that is why there's no obvious notification happening. I'll test it as a background tab now.
do you see any new email in your inbox without reloading the site ? ( the actual email ,not just a notification ) i pin my outlook site so ill have it when i open FF , one more thing ( not sure if its relative ) I have adblock extinctions installed on my FF, and i had them as long as i remember its never been an issue before
The inbox column shows four new messages at the top, if that's what you mean. I don't need to reload the page and can immediately click one to view it in the reading pane.
I'll try pinning the tab.
The ad blocking extensions that focus strictly on ads probably wouldn't want to block retrieval of new messages in the background. But I guess they sometimes make mistakes as they update with new patterns and lists, so I can't rule one of those out as the culprit.
Yes, inbox in the pinned tab is updating too.
Does it make any difference for you if you unpin the tab? Maybe that is not very relevant because any issued caused by session restore should really be solved by the first reload.
no , but i notice that , if i dont check my email for some time ( not sure how long ) the emails will eventually show up in my inbox , let me be clear of whats happening , when i receive an email , the "inbox" indicator will show Inbox(1) , but i dont see the actual email , now i was a way from laptop for sometime , and when i checked my inbox i can see the new emails without reload the website , now , this delay is start happening after the FF update and i checked edge , and the emails show up immediately. and the issue in FF show up on both my personal email @outlook and my work email hosted by Microsoft , but my gmail account is working just fine not sure how to fix it
Check Your Sync Settings
Launch Outlook and select your account. Then click on Change mailbox sync settings. Allow Outlook to sync and download messages as soon as they arrive. Then restart the app and check your inbox.
Regards, Will
outlook.com(web base ) dont have that option "mailbox sync settings. Allow Outlook to sync and download messages as soon as they arrive" ,