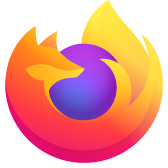 Forgot Main Password
I forgot my main password. Is there a way to retrieve my saved data (password & user names)
I forgot my main password. Is there a way to retrieve my saved data (password & user names)
All Replies (2)
I'm afraid that your passwords are lost if you forgot the Primary Password, that is why it is important to sure that you do not lose it.
If you would reset the PP then you lose all the logins stored in logins.json in the profile folder, so maybe give it another try to see if you can still remember your PP.
You may want to keep a backup copy of logins.json and key4.db in the Firefox profile folder.
You can use the button on the "Help -> More Troubleshooting Information" (about:support) page to go to the current Firefox profile folder or use the about:profiles page (Root directory).
Help -> More Troubleshooting Information -> Profile Folder/Directory:
Windows: Open Folder; Linux: Open Directory; Mac: Show in Finder
In the event that the passwords information is lost, you should record all information in a separate text file somewhere else on your hard drive, or written down. You can easily copy and paste if you need to do so. If you are concerned about someone else looking at that file, you can compress it using a password.