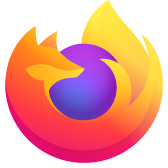 import password
Hy I am using ubuntu 18.04. I have just reinstall a system. I wanted to import my pwd.csv, but I do not see the option import as before. Could you help me Regards
Olivier
Hy I am using ubuntu 18.04. I have just reinstall a system. I wanted to import my pwd.csv, but I do not see the option import as before. Could you help me Regards Olivier
All Replies (2)
See the note at the bottom of this article about how to enable CSV import via the about:config page.
about:config => signon.management.page.fileImport.enabled = true
Oops, I just notice you use Firefox 79 and that version doesn't support CSV import, you need at least Firefox 80.
Firefox 79+ comes with an export to CSV feature.
Firefox 80+ comes with an import from CSV feature.