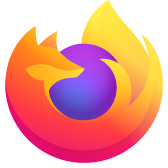 History not working well and autocomplete in location bar not working at all. Firefox esr 52.2.1 in windows vista
Autocomplete in location bar is not working at all, even on new entries. Checking if history was present I saw that you can only view it in most visited or last visited mode. In date and site mode it doesn't open the directories. In date mode and in site mode it doesn't show anything at all. I suspect places.sqlite is corrupt. My priority is to try to save my browsing history, in another profile it all works well. And is there a way of backing up my browsing history so that it doesn't happen again? Thanks for any help
Autocomplete in location bar is not working at all, even on new entries. Checking if history was present I saw that you can only view it in most visited or last visited mode. In date and site mode it doesn't open the directories. In date mode and in site mode it doesn't show anything at all. I suspect places.sqlite is corrupt. My priority is to try to save my browsing history, in another profile it all works well. And is there a way of backing up my browsing history so that it doesn't happen again? Thanks for any help
All Replies (3)
You can check for problems with the places.sqlite database (bookmarks and history) in the Firefox profile folder.
See also:
Thanks. I had already checked with places-maintenance and seen the other subjects, not really relevant for what happens to me. Places-maintenance goes to "Checking integrity..." and seems to do nothing, it just stays there until I cancel.
If the Places Maintenance extension can't repair the places.sqlite database then remove all places.sqlite file(s) in the Firefox profile folder to make Firefox rebuild the places.sqlite database from the most recent JSON backup in the bookmarkbackups folder.
keep a backup copy of places.sqlite in case a new places.sqlite database has to be created
You can use the button on the "Help -> Troubleshooting Information" (about:support) page to go to the current Firefox profile folder or use the about:profiles page.
Help -> Troubleshooting Information -> Profile Directory:
Windows: Show Folder; Linux: Open Directory; Mac: Show in Finder