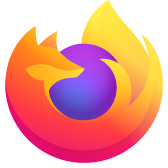 Firefox external dictionaries broken
It used to be that you could drop dictionaries in $INSTALLDIR/dictionaries and they would be used. As of Firefox 62, Mozilla started putting the default dictionary in omni.ja and sometime later started ignoring the $INSTALLDIR/dictionaries directory.
But, supposedly, we can still point to external dictionaries by either setting the $DICPATH environment variable to point to a directory that contains a hunspell dictionary (en-US.aff en-US.dic) set and it would be seen and used by Firefox. OR we can set the spellchecker.dictionary_path preference.
I am running vanilla Firefox 78.3.0 ESR under Linux and neither of the above options is working (also not working in Firefox 68ESR). I have a customized medical dictionary that I have used for many years under older versions of Firefox that I now cannot use. I am hoping someone might have some idea what is going on. Is this option now broken? And I using it wrong?
$ ls /opt/dictionary en-US.aff en-US.dic $ export DICPATH="/opt/dictionary" $ firefox
I then check for a word that I know is only in the /opt/dictionary file (in this case, "algin") and it is still showing it as misspelled, so it is not using the external dictionary I defined. I tried also adding export DICTIONARY="en-US" before launching and that didn't help.
Previous research: https://bugzilla.mozilla.org/show_bug.cgi?id=1475284 https://bugzilla.mozilla.org/show_bug.cgi?id=1310835 https://bugzilla.mozilla.org/show_bug.cgi?id=1587101 https://support.mozilla.org/bm/questions/1261345 https://dxr.mozilla.org/mozilla-release/source/extensions/spellcheck/hunspell/glue/mozHunspell.cpp
Thanks
It used to be that you could drop dictionaries in $INSTALLDIR/dictionaries and they would be used. As of Firefox 62, Mozilla started putting the default dictionary in omni.ja and sometime later started ignoring the $INSTALLDIR/dictionaries directory. But, supposedly, we can still point to external dictionaries by either setting the $DICPATH environment variable to point to a directory that contains a hunspell dictionary (en-US.aff en-US.dic) set and it would be seen and used by Firefox. OR we can set the spellchecker.dictionary_path preference. I am running vanilla Firefox 78.3.0 ESR under Linux and neither of the above options is working (also not working in Firefox 68ESR). I have a customized medical dictionary that I have used for many years under older versions of Firefox that I now cannot use. I am hoping someone might have some idea what is going on. Is this option now broken? And I using it wrong? $ ls /opt/dictionary en-US.aff en-US.dic $ export DICPATH="/opt/dictionary" $ firefox I then check for a word that I know is only in the /opt/dictionary file (in this case, "algin") and it is still showing it as misspelled, so it is not using the external dictionary I defined. I tried also adding export DICTIONARY="en-US" before launching and that didn't help. Previous research: https://bugzilla.mozilla.org/show_bug.cgi?id=1475284 https://bugzilla.mozilla.org/show_bug.cgi?id=1310835 https://bugzilla.mozilla.org/show_bug.cgi?id=1587101 https://support.mozilla.org/bm/questions/1261345 https://dxr.mozilla.org/mozilla-release/source/extensions/spellcheck/hunspell/glue/mozHunspell.cpp Thanks
Все ответы (1)