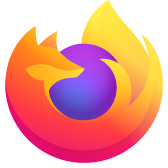 Firefox crashes
bp-c32b4d7e-c44b-41ba-9308-f7b1a2160804 bp-d2b7dca3-7a49-47d5-b41e-e74a02160804 bp-79b7f4de-6120-497a-92f8-b5fe52160804 bp-7d379c28-0cd8-4cb4-915c-e304e2160804 bp-941e7389-5aee-4721-8446-cb3c42160804
My last 5 crash reports. Mozilla stops working when I'm opening a pdf via Adobe Acrobat? This problem just started with the upgrade to Windows 10.
bp-c32b4d7e-c44b-41ba-9308-f7b1a2160804 bp-d2b7dca3-7a49-47d5-b41e-e74a02160804 bp-79b7f4de-6120-497a-92f8-b5fe52160804 bp-7d379c28-0cd8-4cb4-915c-e304e2160804 bp-941e7389-5aee-4721-8446-cb3c42160804 My last 5 crash reports. Mozilla stops working when I'm opening a pdf via Adobe Acrobat? This problem just started with the upgrade to Windows 10.
Все ответы (10)
The crash reports are related to the Flash plugin. I'm not sure how Flash is involved with PDFs. Maybe a Flash-based site is trying to load a PDF??
Anyway, for Flash-related crashes, please try this article: Adobe Flash plugin has crashed - Prevent it from happening again.
---
I noticed your plugin list has two versions of the Adobe Acrobat plugin. If you have Firefox set to open PDFs in the plugin, you could try disabling the older one. Open the Add-ons page, either:
Ctrl+Shift+a
"3-bar" menu button (or Tools menu) > Add-ons
In the left column, click Plugins. Look for "Adobe Acrobat" on the right side and click the More link to view the more detailed page that lists the version number. Try changing the permission for 10.1.12 to "Never Activate".
Possibly Firefox can't set one Acrobat plugin to enabled and another to disabled. in that case, you might need to remove the older one from disk. To get the location, you can type or page about:plugins into the address bar and press Enter to load it. Then in the page use Find (Ctrl+f) for nppdf to jump to the Acrobat plugins. Each should list the full path on disk to the DLL file.
You are so kind to offer help. I appreciate the detailed response. I changed version 10-1-12 to "Never Activate". However, the problem persists. I am getting the error messages when I am in Gmail, using Mozilla, trying to open a pdf attached to an email. I can open one or two but then the crash comes?? The program used to open the pdf is Adobe Acrobat? Any additional suggestions?
Do you mean you open the PDFs outside of Firefox in the stand-alone Adobe application? That makes it even more mysterious...
I can't think of a reason that Gmail needs Flash, so perhaps turning off Flash on Gmail might help. One approach is to globally set Flash to Click-to-Play ("Ask to Activate"). This will delay Flash from starting on a page until you approve it.
To set "Ask to Activate", open the Add-ons page using either:
Ctrl+Shift+a
"3-bar" menu button (or Tools menu) > Add-ons
In the left column, click Plugins. Look for "Shockwave Flash" and change "Always Activate" to "Ask to Activate".
With this setting, when you visit a site that wants to use Flash, you should see a notification icon in the address bar and usually (but not always) one of the following: a link in a black rectangle in the page or an infobar sliding down between the toolbar area and the page.
The plugin notification icon in the address bar typically looks like a small, dark gray Lego block. When the page wants to use a blocked plugin, the icon turns red to alert you to the concern.
If you see a good reason to use Flash, and the site looks trustworthy, you can go ahead and click the notification icon in the address bar to allow Flash. You can trust the site for the time being or permanently.
But some pages use Flash only for tracking or playing ads, so if you don't see an immediate need for Flash, feel free to ignore the notification! It will just sit there in case you want to use it later.
I switched the Flash to ask to activate. The problem persists. More specifically, this is what I'm doing: I'm using Mozilla, I have Gmail open. I open an email from a client that has a pdf attachment. I click on the download arrow for the pdf. A box pops up – open with: Adobe Acrobat, click ok. Then the "Firefox has stopped working, A problem caused the program to stop working correctly...." box pops up.
Oh, that sounds more severe than I thought. Is that message displayed in the Mozilla Crash Reporter or a Windows 10 dialog?
Does it make any difference if, instead of selecting Open with Acrobat, you click Save and save it to disk? I think the main difference is that after downloading the file to a TEMP folder, Firefox either triggers Acrobat to open it (in some manner) or moves it to your selected download directory.
The Mozilla message is displayed in a Windows dialog box. Well... I think you have found magic. It seems to be ok if I save it then open it. A little inconvenient but I guess not any more so than restarting Mozilla every 2 to 3 minutes. I can't thank you enough for all your help!! You have saved the sanity of one struggling computer novice!!
When you get some time later to experiment, you might try removing the settings file which stores the application handler information. This is how:
Open your current Firefox settings (AKA Firefox profile) folder using either
"3-bar" menu button > "?" button > Troubleshooting Information
(menu bar) Help > Troubleshooting Information
type or paste about:support in the address bar and press Enter/Return
In the first table on the page, click the "Show Folder" / "Show in Finder" / "Open Directory" button. This should launch a new window listing various files and folders.
Leaving that window open, switch back to Firefox and Exit, either:
"3-bar" menu button > "power" button
(menu bar) File > Exit (Mac: Quit)
Pause while Firefox finishes its cleanup, then rename mimeTypes.rdf to mimeTypes.old.
Start Firefox back up again. Then you can restore some things:
(1) Reselect the external app for PDFs instead of the internal viewer: View PDF files in Firefox or choose another viewer
(2) Turn on missing toolbars if desired:
To turn on the Menu Bar, Bookmarks Toolbar, or other bars, click it on the list.
In the meantime, any ideas on this error message: regsvr32.exe - Application Error / The instruction at 0x0000000077A26BEF referenced memory at 0x0000000000000014. The memory could not be read. / Click ok to terminate the program.
Received this error message while in Mozilla, using work information websites used everyday. This is another new message since the Windows 10 upgrade.
It's hard to think of a reason for Firefox to run that command. I associate it with setting up registry entries for different programs, but Firefox should be finished with that after installation. ???
Could you lock down your add-on configuration to the minimum. You can open Firefox's Add-ons page using either:
Ctrl+Shift+a
"3-bar" menu button (or Tools menu) > Add-ons
in the Windows "Run" dialog, type or paste
firefox.exe "about:addons"
In the left column, click Plugins. Set nonessential and unrecognized plugins to "Never Activate".
In the left column, click Extensions. Then, if in doubt, disable (or Remove, if possible) unrecognized and unwanted extensions. All extensions are optional; the troublemaker might not be obvious from its name.
Often a link will appear above at least one disabled extension to restart Firefox. You can complete your work on the tab and click one of the links as the last step.
Thank you! I tried to clean up a bit. Of course, I'm not 100% sure what all of the plugins are? And I only had 4 Extensions, two are already disabled. I will let you know, the Application Error doesn't pop up ALL the time...