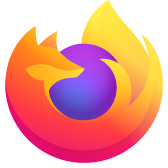 Problems with add-ons
I am having trouble installing add-ons from websites and current add-ons will not update. I can however install add-ons from the in browser menu. I have also made sure that Javascript is enabled (as recommended by the wiki). I can manually install add-ons by downloading/running .xpi files but the 'Add to Firefox' button does nothing. After a clean install I can install add-ons but as soon as I change settings under the privacy tab, I lose the functionality to install add-ons (I have done several clean installs to confirm this). I could have gotten over the fact that I would have to manually install add-ons but this also stops add-ons from updating. Any suggestions (other than not changing the privacy settings)?
Thanks in advance for any help.
I am having trouble installing add-ons from websites and current add-ons will not update. I can however install add-ons from the in browser menu. I have also made sure that Javascript is enabled (as recommended by the wiki). I can manually install add-ons by downloading/running .xpi files but the 'Add to Firefox' button does nothing. After a clean install I can install add-ons but as soon as I change settings under the privacy tab, I lose the functionality to install add-ons (I have done several clean installs to confirm this). I could have gotten over the fact that I would have to manually install add-ons but this also stops add-ons from updating. Any suggestions (other than not changing the privacy settings)? Thanks in advance for any help.
Toate răspunsurile (6)
Which settings did you change?
That is included in the settings that will mess it up. Options > Privacy and then anything listed under 'Firefox will:'. By default it is set to remember history. If I click that drop down to change anything it will cause the bug.
That shouldn't prevent installing extensions.
You can check if there are other extensions installed that cause this.
None of the extensions I am using are faulty. I have checked every extension I am using and none of them cause the problem. Only when changing the settings in the Privacy tab does the bug come up.