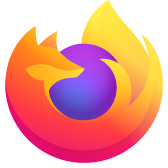 Change Email address in Firefox Account
My email account has been discontinued due to identity theft. I can't log into my Firefox account without entering a confirmation code that is being sent to a nonexistent email address. What is the work around for adding a new email address? William Friedman [email]@gmail.com
My email account has been discontinued due to identity theft. I can't log into my Firefox account without entering a confirmation code that is being sent to a nonexistent email address. What is the work around for adding a new email address? William Friedman [email]@gmail.com
Zmodyfikowany przez Andrew w dniu
Wszystkie odpowiedzi (2)
There isn't much that can be done from Mozilla. Since your email was removed you have to create and use a new email account for Firefox. That's your only choice now. Your old Firefox account is a lost account.
Zmodyfikowany przez NoahSUMO w dniu
Sadly William, this is true. Due to the strong security practices by Mozilla. I believe they do not want anyone to bypass the security by claiming that they lost access to their account because of a non-working email & get it switched to another email by an imposter so they can access your data. There appears to be a lot of people out there trying to steal accounts of all types.
If you remove the current Firefox Account & create a new one with your new email, then it should sync all your current bookmarks, tabs & history. So I don't think you would lose anything.
Quoted from our Support article on this problem: https://support.mozilla.org/en-US/kb/ive-lost-my-firefox-sync-account-information#w_i-no-longer-have-access-to-my-firefox-account-email-address I no longer have access to my Firefox account email address Unfortunately, you can't change or recover the email address associated with a Firefox Sync account (except as noted below). You would need to create a new account following the steps described in this article.
Note: If you lost access to your Firefox account email address, it's possible to change the primary email address, but only if you previously registered a secondary address for that account. That's because you are sent an email to your primary email address to confirm it, when you add a secondary address.
---
Extra thoughts: It looks like if you add 2 email addresses (a Primary & Secondary email) to secure your Firefox Account when you first create it, you have the highest chances of recovering it. I'm also seeing companies like Google start to ask people to add a phone number to their Gmail accounts for 2FA (Two-factor authentication) to make your account more secure. And Google might make it mandatory in the future. See this article: https://www.tomsguide.com/news/google-forcing-2fa-users