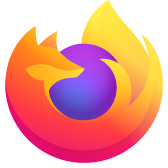 Recover deleted history - linux
Typically I press super + some key combination to open various applications. Today, I forgot to press super and the first couple letters in "screenshot" are apparently more or less what you need to delete your firefox history.
Is this in any way recoverable? I've also used this firefox account on a windows partition, not sure if history is shared between linux and windows in this way though.
I'm using Mozilla Firefox 108.0 on popos 20.04
Typically I press super + some key combination to open various applications. Today, I forgot to press super and the first couple letters in "screenshot" are apparently more or less what you need to delete your firefox history. Is this in any way recoverable? I've also used this firefox account on a windows partition, not sure if history is shared between linux and windows in this way though. I'm using Mozilla Firefox 108.0 on popos 20.04
All Replies (1)
at least history, had to re log in so not sure what else
Modified by nissovm