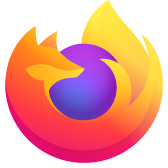 in order to continue
bold textwhile trying to query Hobbs New Mexico , I got the message to enable javascript ? due to excess
Our systems have detected unusual traffic from your computer network. This page checks to see if it's really you sending the requests, and not a robot. Why did this happen?
'''bold text'''while trying to query Hobbs New Mexico , I got the message to enable javascript ? due to excess Our systems have detected unusual traffic from your computer network. This page checks to see if it's really you sending the requests, and not a robot. Why did this happen?
All Replies (6)
What site are you using to do the query.
I was/am using Firefox and Google(not chrome)
The search engine that was used? And are you using the default firefox load browser screen to do the search? And can you provide screenshot of the start of the search.
That sounds like something Google search might display occasionally if your requests look "bot-like".
In Firefox, JavaScript is enabled by default. If you changed that setting (through the about:config page), about half the web would be telling you about it. If you only see that kind of message from time to time, it probably is something else.
Do you use any add-ons that block scripts? That might be something like NoScript which blocks ALL scripts or any kind of privacy add-on, ad blocker, etc., that selectively blocks scripts.
Yes , I use adblock , gohstery , sponserblock , adblockplus . I tried to turn them off one at a time but that didn't work . Thank You for responding , I'm not very computer savy so these little setbacks are hard to understand
You need to disable them all at once as it is possible that another takes over when you disable one and starts blocking content. You may even have to disable Firefox Enhanced Tracking Protection as well via the shield icon at the left end of the location bar.