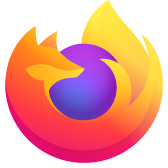 Printing - garbage with Firefox, OK with Safari
I am experiencing many times that Firefox prints garbage, not what's on the screen. To get around the problem I switch to Safari. Is anyone aware of this or I am the only one experiencing it? Is this a known bug? One example: https://www.amazon.com/Delta-Faucet-U6300-Handshower-Mount/dp/B0064TYA4S/ref=sr_1_5?keywords=grab+bar+shower+holder&qid=1655171785&sr=8-5 Prints little circles... If I switch to Safari, I get on paper what I see on the screen.
All Replies (20)
Screenshot of what safari sees vs firefox? Maybe upload a print so they can be compared. How are you printing in FireFox?
Sorry, I assumed that this being a public web address anyone else could see it. I am printing in Firefox by selecting File/print and then asking for Custom (page 1) - multiple steps vs. Safari where I can just easily select one page. Is there any other way to do printing?
I tried to upload the printed and scanned first pages with each of the 2 browsers (Firefox and then Safari) but I did not succeed. First I scanned the pages as JPG. When I tried to upload them, they were too big... Then I scanned them as PDFs. The size was OK but apparently PDFs are not acceptable for uploading (browsing listed them grayed out - nothing tells you up-front what formats, size are acceptable, unless I missed it). Then I scanned them as PNGs; the size is 398 and 234 kb respectively. The upload of the first one has been "in progress" for the past half hour. Obviously something is wrong, I do not know what. It still displays "Uploading "Firefox vs. Safari print.png"... So I cannot send the proof, but maybe you can try printing the page and let me know if you got a good print-out.
What do you see in print preview for Firefox?
I see the correct image in preview with Firefox.
Did you try to print a page from the link I sent? Do you get a garbled print-out or not? I would like to know if I am the only one who has this problem. Please let me know. Thanks.
Let me fire up my mac 10.13.6 and see what happens. This is a waste of ink, but are printing pages or just a section? A screenshot of the print preview would be nice. I'm cheap and want to waste as little ink as possible in this adventure. ;-)
Here are my results. see screenshots
Modified by jonzn4SUSE
Thanks. If I could, I would send you one sheet of paper. I am printing page 1. I would find it hard to believe that I am the only Firefox user who has this problem. I attached a screen shot of print preview, as you requested. However, if you or someone else is not willing to sacrifice one sheet of paper, obviously you could not see what I see and I sent a copy of. The print preview is not "proof" of the problem I am experiencing.
Our posts crossed.
Did you actually print the page?
This problem is relatively new, while the printer and everything else on my Mac are old.... It had to happen with a Firefox upgrade.
My husband has a PC and uses Chrome. He printed the same page on our shared computer which is a Brother HL-L2370 DWXL. The printout is OK.
I know the print preview is not proof of the issue, just wanted to see what you see before printing. I'm not concerned about the paper, but ink... Anyway here is my screenshot and print out.
Modified by jonzn4SUSE
If you print to a file what do you get?
Thanks. It looks like your print-out is OK.
Since nothing else changed in my environment other than Firefox and since the same printer prints correctly the same page when using Safari or Chrome, I can only assume that this is a strange Firefox bug.
I do not know what else to do other than switching to Safari....
Printing to PDF also produces garbage.
Unfortunately I do not know which version might have introduced this problem and I do not have what it takes to debug the product.
From your Google search it appears that similar problems existed with Firefox with older versions in the past, maybe fixed, maybe not. It doesn't seem that printing problems are high priority and they might be just ignored.
I am sure that this bug exists, but maybe not too many people are printing or they gave up on it and switched to other browsers.
Too bad, as I switched to Firefox from Safari thinking that I get a better product...
Thanks for spending all of this time (and some ink) trying to help.
I don't see that you tried in Safe Mode. If your print to pdf is garbage, then you should try one of the newer versions because it sounds like a bug. May the Schwartz be with you... :-))
Modified by jonzn4SUSE
I didn't try troubleshoot mode because I didn't want to ask for more problems than I have based on the description (getting stuck in that mode, having to "refresh", etc.). I also didn't know if my open tabs would be restored or not. And I am no technical wizard...
I am using 101.0, which is the prior version, quite recent. I am only one release behind. I will upgrade but somehow I have doubts that the bug will go away.
Thanks.
There will be no more trouble. Just turn on troubleshoot mode and then see if you still have the same issue. Is version 101.0 working for you?
I am currently using 101.0. I do not know which version brought in the printing problem.
I might try the troubleshoot mode, but I am wondering how that would help. Anyone can try to print and see what happens if they want to.
Again, I cannot afford more problems that I cannot fix and I would have to fight. I have nobody to help me and I don't need them. Firefox developers should be doing testing and bug fixing, not end users with little knowledge.
Thanks.