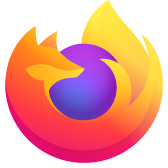 camera stopped at last update
All Replies (9)
That's from the Router what about the software to run that camera? Did you uninstall and reinstall the latest version. FireFox doesn't have a webcam software that comes from the product install page you find and install it. Or if this is a plugin then you need to check with the developer for more help on their plugin software.
I have more than one of this camera, and all have worked perfectly for the last 8 years.
Can I revert to an earlier version? Can I get a link?
If even you had the older version it will not work, I tried that and it wouldn't install so unless you can use Windows restore back to last working Image system that is the only way to go backwards. So check to see if you have that option on Windows and use it to go back to earlier working version. But be aware backup your data/files because when it does this it wipes everything clean that was created after that last working image.
I'll just switch browsers.
Linked worked -- went to 90