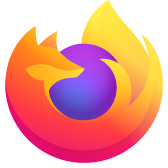 Instructions for importing csv file with passwords from LastPass to Firefox
Instructions for importing csv file with passwords from LastPass to Firefox
Instructions for importing csv file with passwords from LastPass to Firefox
All Replies (9)
Thats a year old, feature disabled by Firefox. No work around found.
Here's something else I found searching:
Mozilla Firefox users cannot directly export a CSV file containing their passwords or import from the Firefox Password Manager. However, you can install a Firefox plugin such as Password Fox to export Firefox password data to CSV and import into LastPass.
You need to enable import CSV in the Password Manager (about:logins) via the about:config page as this menu item is currently hidden for performance reasons.
about:config => signon.management.page.fileImport.enabled = true
You can create sample CSV export file and compare that with the LastPass CVS file. Most important is possible the first line that specifies the column names.
See also for the column names:
Modified by cor-el
Changed about:config. But still don't find an option to import csv anywhere?
E Mahlmann said
Changed about:config. But still don't find an option to import csv anywhere?
Hello! Since you've already changed the setting in about:config, there should be an import option in about:logins page. You can find that option by:
Click the Menu icon in the browser toolbar> Click Passwords> Click the three dots icon in the upper-right of the page that will open> There should be an option that says Import from a File...
Just still shows only "import from another browser"
Their is a "choose file" under Restore tab option?
You should see this menu if you click the three-dot menu on the about:logins page.
Found issue, need to reset the about:config file again. Had to reset Firefox yesterday, later found out it was Ebay site that had issues.
Thanks VERY much for the help!!