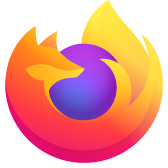 Logins and Passwords
In the Logins and Passwords settings, you used to be able to "show" at the logins and now there is only an option to copy. This"show" option helped if I was getting my password from the desktop for another device, or setting up a device. Please bring this option back.
I would like to be able to take a short look at the pw's without copying and pasting them into some random page to see what they are. That seems a lot less secure.
Thanks
In the Logins and Passwords settings, you used to be able to "show" at the logins and now there is only an option to copy. This"show" option helped if I was getting my password from the desktop for another device, or setting up a device. Please bring this option back. I would like to be able to take a short look at the pw's without copying and pasting them into some random page to see what they are. That seems a lot less secure. Thanks
All Replies (1)