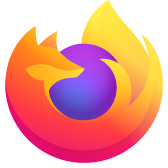 Firefox User
My Firefox "new tab page" is black... definitely too dark for me. Is it possible to change its colour from black to white? Thank you! :)
My Firefox "new tab page" is black... definitely too dark for me. Is it possible to change its colour from black to white? Thank you! :)
All Replies (1)
Hi Eddy57, Firefox generally themes the built-in pages similarly based on your system-level dark theme preference. If you want to override that and have internal pages follow a light or dark theme, there is a preference for that, but not for just one of the built-in pages... If you'd like to experiment and see how it goes:
(1) In a new tab, type or paste about:config in the address bar and press Enter/Return. Click the button accepting the risk.
(2) In the search box, type or paste ui.systemUsesDarkTheme
(3) Firefox should display a bar with some radio buttons to choose a new preference type, followed by a + button. Choose Number and click the + button:
(D) To prefer Light, keep the default value of 0 or to switch to Dark edit the value to 1 and then click the blue check mark button or press Enter/Return to save the change.
If neither suits you after trying them, click the trash can at the right end of the row to return to normal Firefox behavior.