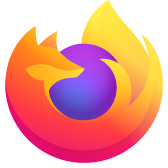 When opening a downloaded file, Firefox doesn't use the system default application (Kubuntu 20.04)
When I download a file (eg. a debian binary package) and click to open it from Firefox' download tab, it doesn't use the system default application (here, Ark instead of QApt)
When I download a file (eg. a debian binary package) and click to open it from Firefox' download tab, it doesn't use the system default application (here, Ark instead of QApt)
All Replies (4)
Hi,
This is a common issue, it can be resolved by going to [about:preferences#general about:preferences#general] and scrolling to the applications column, where you can change the default application for the downloads. (I use Ubuntu 20.04 and have 2 types of debian packages that firefox recognizes I have no idea why, but change both to your favorite application, or change to always ask)
Best wishes,
Andmagdo
Thanks for this, but I still have a problem : I don't know how to select my favorite application. Firefox asks me to choose an executable, and I don't know which is the right one. Besides, why can't Firefox access the apps list Dolphin has? That way I couldn't make mistakes.
Also, just to make sure, does the dev team know about this? This would be sad if everyone had to come here while they could fix this at once.
This is because Firefox prefers GTK file browsers--and applications related to those GTK browsers. So for example: You're using a QT based desktop, like KDE or LXQt. Firefox will completely ignore your Desktop Environment's preferred/default file browser, and instead launch any GTK file browser it can find on your system (Thunar, PCManFM, Nautilus, etc.). It's a bad behavior that Mozilla Dev's should have fixed years ago.
Thanks for that info, Lance! This one was baffling me.
I use KDE Plasma, and even though the xdg-mime handler for inode/directory is correctly set to Dolphin, today Firefox has been trying to open directories in Thunar, which I only have installed for its bulk file renamer. It's listed dead last in the mime types list, with Dolphin first, but it grabs Thunar anyway.
There seems to be some other trigger for the "use GTK file managers and ignore the system settings" bug, though, as I've had Thunar installed forever, and Firefox just started using Thunar today. I have no idea what that might be.
I don't know why Mozilla is so adamant about Firefox not playing nice with KDE/Qt. They're openly hostile to the idea, for some reason. Chromium variants use the native KDE file load/save dialogs automatically, with all expected features working perfectly, while Firefox on Plasma still uses the non-native GTK file picker rather than the native one.
To somewhat fix that, one has to set the environment variable GTK_USE_PORTAL to 1 and make sure that the XDG portal package base and KDE frontend are installed, and while that does make the KDE file load/save dialogs appear, the preview pane to the right is unavailable and the option is grayed out. It also asks if you want Firefox to be the default browser every time Firefox is launched, even if it already is the default.
The only option I am aware of to obtain the kind of full integration you get automatically with Chromium variants is to use the OpenSUSE patched version of Firefox, which is fine if you use OpenSUSE (since the patched version is the standard version of Firefox in the repo), but for the other distros, it takes a bit more effort... and even then, there's this bit with Firefox ignoring the system default file manager and picking the one that is the least appropriate for the platform (the only one that isn't Qt-based).
Mozilla has made a lot of changes to Firefox that I wish they hadn't simply because "Chrome does it that way." I use Firefox specifically for the ways that it differs from Chrome! When it comes to being KDE-friendly, though, Mozilla refuses to follow Chrome's example.