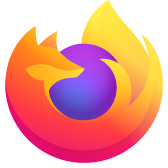 Why am I suddenly unable to get Scrabble to open on Facebook.
I have been playing Scrabble on Facebook for a while but suddenly it just blinks and doesn't open. It does open if I switch to Google Chrome.
I have been playing Scrabble on Facebook for a while but suddenly it just blinks and doesn't open. It does open if I switch to Google Chrome.
Chosen solution
i do not know if i did it it or you fixed it but scrabble is working all i did was clear cookies so I am asuming it was firefox. thanks for the fix
Read this answer in context
👍 2
All Replies (20)
Hi Bruce Levine, is Scrabble a Flash game? You might double-check that Flash is activated for the page, and that it is up-to-date:
If it's not a Flash issue, these are standard suggestions to try when a site known to work in Firefox stops working normally:
Double-check content blockers: Firefox's Content Blocking feature and extensions that counter ads and tracking may break websites that embed third party content (meaning, from a secondary server).
(A) Do you see a shield icon toward the left end of the address bar, near the lock icon? More info on managing the Tracking Protection feature in this article: Content blocking.
(B) Extensions such as Adblock Plus, Blur, Disconnect, Ghostery, NoScript, Privacy Badger, uBlock Origin or uMatrix should provide toolbar buttons to manage blocked content in a page. There may or may not be a number on the icon indicating the number of blocked items; you may need to click the button to see what's going on and test whether you need to make an exception for this site.
Cache and Cookies: When you have a problem with one particular site, a good "first thing to try" is clearing your Firefox cache and deleting your saved cookies for the site.
(1) Clear Firefox's Cache
See: How to clear the Firefox cache
If you have a large hard drive, this might take a few minutes.
(2) Remove the site's cookies (save any pending work first). While viewing a page on the site, click the padlock or "i" icon in the address bar. After a moment, a "Clear Cookies and Site Data" button should appear at the bottom. Click that.
In the dialog that opens, you will see one or more matches to the current address so you can remove the site's cookies individually without affecting other sites.
Then try reloading the page. Does that help?
Testing in Firefox's Safe Mode: In its Safe Mode, Firefox temporarily deactivates extensions, hardware acceleration, and some other advanced features to help you assess whether these are causing the problem.
If Firefox is not running: Hold down the option/alt key when starting Firefox. (On Windows, hold down the Shift key instead of the option/alt key.)
If Firefox is running: You can restart Firefox in Safe Mode using either:
"3-bar" menu button > "?" Help > Restart with Add-ons Disabled
(menu bar) Help menu > Restart with Add-ons Disabled
and OK the restart.
Both scenarios: A small dialog should appear. Click "Start in Safe Mode" (not Refresh).
Any improvement?
i have the same problem I have done all you suggested . I even went as far as uninstalling and reinstalling firefox disabled all ad ons. updated flash and java did it all and still get the same problem. it keeps flashing wants to load but will not reinstallede firefox. did it all and still the same works in Chrome

.
I get redirected to a page with a "Log in with Facebook" overlay from FB that says saying I need to enable apps, websites, and games. That's something I don't want to enable on my account, so I will need to find a different account for testing.
I have tried all the methods that were offered
and nothing helps. there is an error message but it  flickers so fast that  i can not  copy and paste

i try to see what the message is something about undefined index that is all i can see of the message there are actually 2 and at the end there is a number code. does not stay up long enough for me to see what it says
word with friend and farmville work so far just scrabble
am I the only one having problems here with scrabble. i just ran firefox in saf mode and still got it. there are 2 error messages but the page flickers so fast i can not read them. Is there a conflict btween firefox zynga or EA games or hasv brow games. seems like it only did this after last firefox update '
it just keps flashing works on google
I am having the same problem - on 2 different devices
so it is not just me then? not sure who the fixer is facebook or the games apps, or firefox
Hi Mary, thank you fr the screen shot. Those error messages are not intended for web users to see, they are file paths internal to the web server. So for some reason the PHP script isn't running correctly when requested by your Firefox. But the game seems to be encountering something it wasn't designed to handle, perhaps a modified or missing cookie or other parameter coming from Firefox to the server.
Could you pop the game out of the frame:
right-click in the background area, This Frame, Open Frame in New Tab
Assuming the page doesn't reframe itself, this should allow address bar icons and toolbar buttons to show whether anything is being blocked in the framed page.
Any new information or behavior there?
I tried it - just takes me to the same problem page.
It would be useful if someone at EA could look at those two error lines and indicate what information might be blocked from coming through to the site to trigger those errors.
I contacted Ea games about it it appears to be a firefox isue it works in Chrome and I E just not in Firefox there is something going on between EA Games or hasbro games and firefox
and my account. I am sure  i am not the only one with this problem

i have reinstallled fire fox and done everything i can think of to stop it
i removed the game and i am not sure what you mean
by  reframing is it a script error
and if  so do  i go to  about confihg and change something

Hi Mary, the errors in your screenshot are server-side errors. The folder
/var/www/html
is the root folder of the website on the server, and not the path Firefox would use to load a script.
I can only speculate that the game requires some information from Firefox and isn't receiving it and is not handling the problem gracefully.
You could try:
New Profile Test
This takes about 3 minutes, plus the time to test the game.
Inside Firefox, type or paste about:profiles in the address bar and press Enter/Return to load it.
Click the "Create a New Profile" button, then click Next. Assign a name like Aug2019, ignore the option to relocate the profile folder, and click the Finish button.
After creating the profile, scroll down to it and click the Launch profile in new browser button.
Firefox should open a new window that looks like a brand new, uncustomized installation. (Your existing Firefox window(s) should not be affected.) Please ignore any tabs enticing you to connect to a Sync account or to activate extensions found on your system so we can get a clean test.
Does Scrabble work any better in the new profile?
When you are done with the experiment, you can close the extra window without affecting your regular Firefox profile. (Aug2019 will remain available for future testing.)
the odd thing is it work aweek agao
but i had some tech work on my computer not sure what he did  but i went back to system restore so that should have had fixed what he did

I am using Firefox and for some reason scrabble will not load. I have uninstalled reinstalled Firefox tried in safe mode disabled all add on s and still it will not work it just keeps flashing and there are 2 error messages but the page flicks so fast i can not read them or copy them. it loads eventually in chrome. but get the error message at the top as well is there something wrong with ea games and facebokk or firefox usede to work as of last week until i had a firefox update i have contacted firefox support abou this as well asa facebook thank you Hi there and thanks for reaching out Mary. We're aware of an issue where some Scrabble players can't log in on Facebook and Mobile. We'll keep you updated as we get more info. Please also check your plugins settings https://bit.ly/2vZ1nIB For more information about Scrabble app bugs and issues please see https://bit.ly/2LiHZe6 Thanks for sticking with us! -Kurt I had to do this on chrome could not get this on Firefox which is my default browser. plug in are up to date on firefox installed lattest adobe flash player so it is not just me are there others that are having problems as well i did file a bug report to EA will you fix the issue thanks for your response Thanks for the additional information Mary. Since the error message is flashing only for a moment, can you also check if the browser is not blocking pop-ups:
- For Chrome: https://support.google.com/chrome/answer/95472?co=GENIE.Platform%3DDesktop&hl=en - For Firefox https://support.mozilla.org/en-US/kb/pop-blocker-settings-exceptions-troubleshooting
Perhaps then we could get the full error message to better troubleshoot the problem. -Kurt it will not let me do exceptions and it is un checked and still have problems i have blocked pop up windows after i copied this almost all addon disabled 8:07 AM Thank you for checking all of those settings Mary. Hopefully, our game team will be able to address those issues soon, we are still investigating. I apologize for any inconvenience this has caused. Thanks for your patience and support. -Kurt 3:18 PM so i am not the only one with this problem That is correct, many are affected. We appreciate your patience while a resolution is researched. -Jeff thank you makes me feel better knowing it is not just me od how it o works on IE and Chrome ut not firefox Chat Conversation End Type a message...