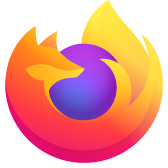 How can I make the URL bar only match URLs instead of Page Titles?
I used to be able to set browser.urlbar.default.behavior in order specify that I only wanted autocomplete in the URL bar to match urls by default, not page titles. For example, when I type "b" in the URL bar, I don't want virginatlantic.com to come up just because it has "Book your flight at virginatlantic.com" in the page title (starts with B). Rather, I'd only want it to return URLs that start with b like bestbuy.com or bankofamerica.com. This used to be set by browser.urlbar.default.behavior ( http://kb.mozillazine.org/Browser.urlbar.default.behavior ) but I cannot find this option.
Modified by wiivile
All Replies (2)
So answer is "they took it away and don't want to reintroduce it"?