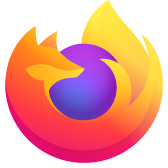 Firefox 57 dark theme doesn't colour the top window border
In Firefox 56, using the dark theme would set the top windows border (the bit where the menu bar, close button, etc. are) to black. In Firefox 57, it's the default Windows colour, which contrasts badly with the rest of the UI which uses the theme. Is there a setting for this, or is it a bug/"feature"?
Additionally, there is a 1 pixel line between the address bar and page content that is also incorrectly the native window colour now.
Windows 7
In Firefox 56, using the dark theme would set the top windows border (the bit where the menu bar, close button, etc. are) to black. In Firefox 57, it's the default Windows colour, which contrasts badly with the rest of the UI which uses the theme. Is there a setting for this, or is it a bug/"feature"? Additionally, there is a 1 pixel line between the address bar and page content that is also incorrectly the native window colour now. Windows 7