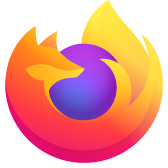 I just wanted to know how to stop loading of rss feeds automatically ? In prior to FF 11 the rss feeds would display if there was no internet connection
I just wanted to know how to stop loading of rss feeds automatically ? In prior to FF 11 the rss feeds would display if there was no internet connection but now in newer version it would say live bookmark failed to load and doesn't display any feeds, in previous version it would atleast display feeds but in newer version it won't display anything:(
I just wanted to know how to stop loading of rss feeds automatically ? In prior to FF 11 the rss feeds would display if there was no internet connection but now in newer version it would say live bookmark failed to load and doesn't display any feeds, in previous version it would atleast display feeds but in newer version it won't display anything:(
Svi odgovori (3)
hello Nitin1234, the handling of live bookmarks was changed quite fundamentally starting in firefox 13 & upwards in order to improve the overall performance of the browser - now rss feeds won't get updated in the background anymore but will only be fetched when you're actively accessing them. this is probably leading to the unwanted side-effect that you're experiencing, unfortunately i don't know any way around that.
nevertheless please update firefox to the latest version (16.0.1 at the moment) to stay secure on the web, since there have been many highly critical vulnerabilities fixed since firefox 11/13!
Oh okay!! nd Thank you sooo much 4r your rply:)
The only way to achieve that is probably by visiting the feed location directly via the location bar, so the page is in the cache and maybe pin such a tab to the tab bar or otherwise keep it across the current session (Show my windows and tabs from last time).