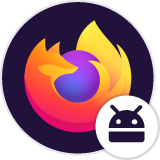 Firefox Mobile Android Clipboard
How do I completely clear Firefox clipboard? I was in private browsing mode & accidentally copued a web address to clipboard. Now, mo matter if in private mode or not, everytime I go to type in a web address, Firefox asks me if I want to go to this page from the clipboard. I've cleared history & cache, & even de-installed & re-installed Firefox, but this web site is still in the clipboard and still pops up as a suggested web address. I'm to the point now that I've deinstalled Firefox, which sucks because it is my favorite browser. phone: Samsung Galaxy S10+ SM-G975U system: G975USQS4DTG1
How do I completely clear Firefox clipboard? I was in private browsing mode & accidentally copued a web address to clipboard. Now, mo matter if in private mode or not, everytime I go to type in a web address, Firefox asks me if I want to go to this page from the clipboard. I've cleared history & cache, & even de-installed & re-installed Firefox, but this web site is still in the clipboard and still pops up as a suggested web address. I'm to the point now that I've deinstalled Firefox, which sucks because it is my favorite browser. phone: Samsung Galaxy S10+ SM-G975U system: G975USQS4DTG1
All Replies (3)
Your clipboard is managed by Android, not Firefox.
Some devices (especially Samsung devices) allow you to save multiple items to the clipboard. How you remove items from the clipboard devices greatly on what keyboard you are using.
Some devices will have a Clipboard option when you press and hold on a text input field. Others will have a clipboard button right on the keyboard itself. Once you've opened the clipboard, you should be able to press and hold on the clipboard item that you want to remove.
Hope this helps.
I know this isn't a Samsung phone issue because the link only shows up in firefox, not chrome or edge. Also, I've looked at the keyboard clipboard and the link isn't there. I only have the default Samsung keyboard (plus default Samsung & Google Voice keyboards -> never used). Also, just for good measure, I've cleared keyboard memory & data & power cycled the phone. No luck -> everytime I download firefox, when I go to enter a web address the link shows up as a clipboard link...
Hi
The clipboard is not in Firefox for Android, but is stored seperately. I belive that it will be cleared after a few hours (it is time based).