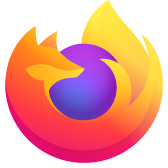 Firefox does not execute correctly Exhibeo photo gallery builder
Why firefox does not execute the Softpress' Exhibeo application correctly when all other browsers do: for example, in https://jussemper.org the links do not correspond to the images.
Exhibeo is a photo gallery builder for Mac. https://www.softpress.com/exhibeo/press.html
You prepare a photo gallery and add links to download the documents in pdf format. We tested in both Mac and Windows using Safari, Edge, Chrome, Vivaldi, Opera and Firefox. All browsers display the pictures and the corresponding links correctly. Firefox, instead, displays the images correctly, but the pdf links are wrong. They show the links for a picture several positions before or after. As an example, please check https:jussemper.org halfway down the landing page. You will see a section with photos of documents that are displayed every few seconds. I am attaching a picture of the Exhibe window for your reference.
Thank you,
Alvaro
Why firefox does not execute the Softpress' Exhibeo application correctly when all other browsers do: for example, in https://jussemper.org the links do not correspond to the images. Exhibeo is a photo gallery builder for Mac. https://www.softpress.com/exhibeo/press.html You prepare a photo gallery and add links to download the documents in pdf format. We tested in both Mac and Windows using Safari, Edge, Chrome, Vivaldi, Opera and Firefox. All browsers display the pictures and the corresponding links correctly. Firefox, instead, displays the images correctly, but the pdf links are wrong. They show the links for a picture several positions before or after. As an example, please check https:jussemper.org halfway down the landing page. You will see a section with photos of documents that are displayed every few seconds. I am attaching a picture of the Exhibe window for your reference. Thank you, Alvaro
Todas las respuestas (1)
Hola, Puede ser que la pagina no este programada respetando el estándar 3WC, los otros navegadores ignoran los errores y continúan de alguna forma, según el validador de sitios web https://validator.w3.org/ esa pagina contiene muchos errores. En el caso corregir los errores y continuar con el problema el mismo Firefox tiene para indicar problemas con paginas webs: Menú Ayuda->"Informar problemas con el sitio .." Saludos