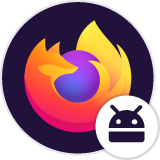 How to export client certificate installed on Firefox for Android?
Hi,
I installed a personal certificate in Firefox for Android via my Country Government (Spain) webpage. I need to export it in order to use it in other machines, however, there is no option in Firefox for Android.
I cannot download the certificate in other machine or browser as it tells me that I don't have the private key, the only option is to download it with the machine I asked for it (my Android phone with Firefox).
How could I export such certificate? Regards
Hi, I installed a personal certificate in Firefox for Android via my Country Government (Spain) webpage. I need to export it in order to use it in other machines, however, there is no option in Firefox for Android. I cannot download the certificate in other machine or browser as it tells me that I don't have the private key, the only option is to download it with the machine I asked for it (my Android phone with Firefox). How could I export such certificate? Regards
Todas las respuestas (1)
Hola, Tengo entendido que los certificados que ysa el Firefox en Android están instalados en Ajustes de Android->seguridad->otros ajustes de seguridad->ver certificados, la ruta depende de la versión de Android Saludos