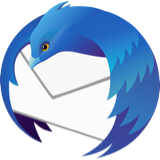 Separate IMAP subscription folders on separate machines
Hi,
I have two installations of Thunderbird on different machines that both point, via IMAP, to the same email account. I would like to have these configured as followed: a. Heavy install - all email folders downloaded and available offline, including archive folders. Corrresponds to circa 15GB b. Lightweight install - just the inbox available. A few MB of data
The problem is that when I choose the "subscription" folders on one machine, these edits are carried across onto the other machine, ie if I change the subscription options on one machine, the changes are picked up by the other machine automatically meaning that it is not possible to have the two different windows into my email that I desire. As I understand things, this is "intended behaviour" for an IMAP setup. Is there a way around it?
Mark
Hi, I have two installations of Thunderbird on different machines that both point, via IMAP, to the same email account. I would like to have these configured as followed: a. Heavy install - all email folders downloaded and available offline, including archive folders. Corrresponds to circa 15GB b. Lightweight install - just the inbox available. A few MB of data The problem is that when I choose the "subscription" folders on one machine, these edits are carried across onto the other machine, ie if I change the subscription options on one machine, the changes are picked up by the other machine automatically meaning that it is not possible to have the two different windows into my email that I desire. As I understand things, this is "intended behaviour" for an IMAP setup. Is there a way around it? Mark