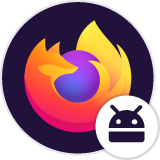 Does Mozilla have a compatibility mode like Internet Explorer?
Trying to access Lawson portal
Trying to access Lawson portal
All Replies (4)
Firefox does not have an equivalent option.
You can install an add-on that will switch to the IE rendering engine for sites that do not display properly in Firefox. It does this by opening IE within a Firefox tab. There are a couple of versions of this add-on, IE Tab 2 and IE Tab Plus.
rajkumarukkuturi the IE Tab extensions only works on Windows as it does not work on Mac OSX, Linux or the Android Firefox that the poster is using.
You can use 'Request desktop site' in the Firefox menu before visiting the site. This may allow you to use the site. If it does not the site owner would need to do some work to support Firefox for Android.
Request desktop site' does not remain ticked. Dessktop Mode app, Desktop by Default app and phony app do not work.
User agent desktop works most of the time in Opera Classic and Opera Browser.
Orweb browser offers spoofing as Internet Explorer. Firefox should too.