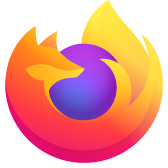 Constantly getting logged out of Google
Hi
I'm using FireFox 111.0.1; the one provided by PopOS 22.04. For some weird reason it constantly logs me out of all my Google accounts, WHILE I'm using for example Gmail or Google Sheets. It's like the session expires out of nowhere and it redirects me back to the log-in page.
I find this so weird because this doesn't happen at all in other browsers. I checked my FireFox privacy settings and they're set to their default values: standard protection and no cookie clearing whatsoever.
What can I do to resolve this? Because it's really annoying that I get logged out every time. It doesn't happen for other accounts, only for my Google account.
Thanks in advance
Hi I'm using '''FireFox 111.0.1'''; the one provided by PopOS 22.04. For some weird reason it constantly logs me out of all my Google accounts, WHILE I'm using for example Gmail or Google Sheets. It's like the session expires out of nowhere and it redirects me back to the log-in page. I find this so weird because this doesn't happen at all in other browsers. I checked my FireFox privacy settings and they're set to their default values: standard protection and no cookie clearing whatsoever. What can I do to resolve this? Because it's really annoying that I get logged out every time. It doesn't happen for other accounts, only for my Google account. Thanks in advance
Alle svar (1)
I forgot to tell you guys I'm only using some generic extensions:
uBlock Origin
Bitwarden
Gnome Shell Extensions
Video DownloadHelper
I also tried running FireFox in safemode, but the same issue happens
Ændret af mohamedelyousfi87 den