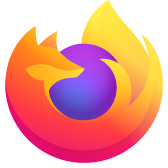 flash player
I am using firefox 85.0 will i still be able to play flash games without above flash player either on Firefox or at all on my computer. how do i play flash games with out it
'
I am using firefox 85.0 will i still be able to play flash games without above flash player either on Firefox or at all on my computer. how do i play flash games with out it '
Alle svar (6)
Hi Mary
Thank you for your question.
Flash as a technology is going away. It is not supported by Firefox going forwards...and also not by Adobe - the team behind Flash.
My understanding is that irrespective of Firefox, Flash games and animations will not longer work.
This has been on the cards for a long time, this is not a new thing. Many of the games developers who wish to have ported their games and animations to supported technologies.
so i will not be ale to play any games in facebook with any browser any more? Is there an alternative
Valgt løsning
Facebook games and others in modern sites do not use flash anymore. Firefox has no issue with them.
thank you for that but i am just wantting to know if i will be able to play words with friends 2 in facebook .
thank you. but I also have games from I win and bid fish on my computer will those be effected?