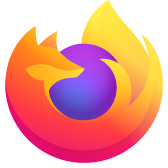 Netflix error F7121-3078
Yesterday afternoon I tried to watch a Netflix movie and the Error #F7121-3078 came up. It told me to update Firefox. I did to no avail. I then uninstalled Firefox and reinstalled...no luck. I have updated my Dell computer and ran my Mechanic Systems and still receive the same error. Everything else works fine. That includes the Google browser, You Tube, Amazon Prime etc., even the Netflix trailers. I chatted with Netflix and the young man asked a lot of questions but in the long run couldn't help me...What can I do that I haven't done already. Any suggestions???? Sally Negri
Yesterday afternoon I tried to watch a Netflix movie and the Error #F7121-3078 came up. It told me to update Firefox. I did to no avail. I then uninstalled Firefox and reinstalled...no luck. I have updated my Dell computer and ran my Mechanic Systems and still receive the same error. Everything else works fine. That includes the Google browser, You Tube, Amazon Prime etc., even the Netflix trailers. I chatted with Netflix and the young man asked a lot of questions but in the long run couldn't help me...What can I do that I haven't done already. Any suggestions???? Sally Negri
All Replies (3)
Generally speaking, Firefox uses the Widevine plugin to work with DRM (copy protected) media. The Netflix error could be a problem with using either a too-old or a too-new version of Widevine. Since Firefox normally updates Widevine automatically in the background, this problem may go away on its own, but hopefully we can get some tips on speeding that up and share them in all the new Netflix threads.
Make sure you have the latest Widevine version. You can toggle DRM off/on to see if that makes Firefox (re)load DRM components.
Settings -> General: Play DRM
You can possibly check the XHR requests in the Browser Console if this doesn't work.