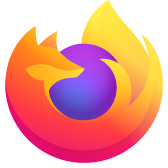 A mini-app button does not appear on pop-up's. Why?
Hello.
A mini-app I use allows me to fill in password information and log in to various websites. However, PayPal pop-up windows disable most window functionality (forward/back/search, etc). This means my mini-app icon does not appear on the PayPal pop-up window.
I found an article on how to change the Firefox defaults (in about:config) to allow all normal browser window operations within pop-up windows. My popup window now looks exactly like a normal web page EXCEPT that the mini-app icon still does not appear. This mini-app icon does appear on all Firefox windows that are opened by me (via New Tab or New Window).
Is there a fix for this pop-up window problem?
Regards, Steve
Hello. A mini-app I use allows me to fill in password information and log in to various websites. However, PayPal pop-up windows disable most window functionality (forward/back/search, etc). This means my mini-app icon does not appear on the PayPal pop-up window. I found an article on how to change the Firefox defaults (in about:config) to allow all normal browser window operations within pop-up windows. My popup window now looks exactly like a normal web page EXCEPT that the mini-app icon still does not appear. This mini-app icon does appear on all Firefox windows that are opened by me (via New Tab or New Window). Is there a fix for this pop-up window problem? Regards, Steve
All Replies (1)
Try to use this one Roboform.com. RoboForm password manager securely stores online and offline passwords on your desktop or laptop, automatically logs you into online accounts and completes online registration and checkout forms with one click. Also see MS Password generator
Izmjenjeno od strane Nellus