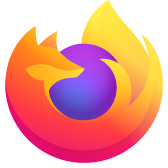 passwords are not auto filling after ,lastpass addon uninstall
i installed lastpass rencently and imported my firefox builtin passwords to lastpass using lastpass import option in its addon ,but i don't like lastpass ,and i unintalled it both the app and the addon but after uninstalling it ,my firefox built password filler is not working
i installed lastpass rencently and imported my firefox builtin passwords to lastpass using lastpass import option in its addon ,but i don't like lastpass ,and i unintalled it both the app and the addon but after uninstalling it ,my firefox built password filler is not working
All Replies (2)
Make sure that you do not run Firefox in permanent Private Browsing mode (Always use Private Browsing mode; Never Remember History).
Tools > Options > Privacy > Firefox will: "Use custom settings for history"
Deselect: [ ] "Always use Private Browsing mode"
Did you export the names and passwords stored in LastPass to Firefox if that is possible?
---
It is possible that there is a problem with key3.db (encryption key) and logins.json (encrypted names and passwords) in Firefox. You can open the logins.json file in the Scratchpad (Firefox/Tools > Web Developer) to check its content. Click the "Pretty Print" button to format the file for readability. If there are names and encrypted passwords in logins.json then there is likely a problem with the key3.db file that stores the encryption key. You can rename the key3.db file (key3.db.old) and logins.json file (logins.json.old) or move these files to another folder to make it possible to undo the action. Rename/remove a possible signons.sqlite file (signons.sqlite.old) used by older Firefox versions. You need to set a new Master Password after renaming or deleting key3.db and all currently saved passwords are lost. If that has worked then you can remove the renamed files that are no longer needed. Otherwise you can rename the files to their previous names (key3.db and logins.json).
You can use this button to go to the current Firefox profile folder:
Help > Troubleshooting Information > Profile Directory:
Windows: Show Folder; Linux: Open Directory; Mac: Show in Finder